Effects of media on the process of decision-making in purchasing
Uticaj medija na proces donošenja odluke pri kupovini
Аутори
Djordjević, Anita
Pešić, Vladan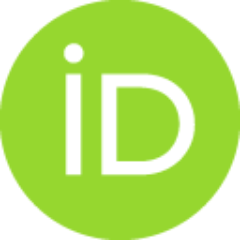 Чланак у часопису (Објављена верзија)

Апстракт
The results of this research endorse the outcomes of the similar research projects carried out so far in this field: electronic media are superior in terms of their effects on human affections and generate more powerful involvement and identification with the protagonists - product promoters. Television is a medium holding a monopoly over emotions. The obtained results allow for the following conclusions: the recipient will catch the most reliable information (will be able to reproduce the news with the highest precision) if it has been presented in the written form, and television as a medium will imprint the crucial information on the viewers' memory, tucking the details into the back of their minds. The news bearing the same quantity of information produced different effects depending on the form in which they were presented to the examinees. The news going on the air through different media leave a different kind and a different quantity of the memorized data. It turned out that th
...
e quantity of memorized data was not a reliable indicator of the customers' decision when purchasing. As for other hypotheses outlined at the beginning of the research, it can be stated that the assumptions concerning inter-relatedness between the level of education and the quantity of memorized material were confirmed in terms of their positive correlation. The examinees with higher education have shown equal capability to memorize both global and marginal data from the presented material, while the examinees with secondary education show lesser capacity in this domain. The assumption that the influence of media and commercials is present in both sexes has been confirmed in this research. It can be also concluded that older examinees and those with a higher socioeconomic status memorize the presented material better than those belonging to the group of younger examinees and those with a lower socioeconomic status. Media involve high responsibility: the slightest intervention can have the most serious consequences. Live pictures have equal potentials for the best and for the worst, they stimulate thinking and initiate actions. Creators of all kinds of information should bear that in mind.
Brzina i složenost savremenog društvenog razvitka, sve veća upotreba masovnih sredstva za saopštavanje (štampa, film, radio, televizija) kao i potreba da se društvena akcija, u nacionalnim i internacionalnim okvirima, postavi na naučnu osnovu − nametnuli su ispitivanje ljudskih stavova i javnog mnjenja u društvenoj praksi. Analiza ukupne stvarnosti i mas medija kao univerzalnih pojava savremenosti i nezaobilaznih vrednosti svakodnevnog života ne može se smestiti u polje jedne naučne discipline. Mas mediji su najmasovnija tema kojom su se bavili komunikolozi, sociolozi, psiholozi, lingvisti, politikolozi i filozofi dvadesetog veka. Razvijaju se tolikom brzinom da tekstovi napisani danas sutra već zastarevaju. Masovni mediji sa novim načinom izražavanja i svojom elektronskom logikom imaju presudnu ulogu ne samo u napuštanju "konstanti" tradicionalne kulture već stvaraju novu audiovizuelnu kulturu. Svojom magičnom moći difuzije zvukova i slika postali su osnov celokupnog kulturnog uticaja
...
i uslov da se do kraja shvati stvarnost. Postalo je jasno da se lakše obmanjuje sugestivnošću zvičnih i vizuelnih prizora nego trivijalnošću i istrošenošću reči u funkciji kodifikovanja realnosti. Pojava mas medija omogućila je da sve što je čovek rekao i stvorio prevaziđe okvire njegove uže socijalne grupe. Televizija je danas najznačajniji elektronski medij, zato što je ona za razliku od filma i fotografije, pre produžetak čula dodira nego vida. Da li je televizijom potrošač hipnotisan? Da li je potrošač stvorio medij ili je medij stvorio potrošača? Da li mediji pripremaju čovekove reakcije koje vode do prihvatanja svega onoga što mu mediji nude? Da li se potrošač dovodi u zabludu da sam bira ono što su drugi izabrali umesto njega. Ova pitanja nameću se kao suštinska tema ovog istraživačkog rada.
Кључне речи:
mass media / communication / commercials / cognitive process / masovni mediji / komunikacija / ekonomska propaganda / kognitivni procesi
Извор:
Godišnjak za psihologiju, 2004, 3, 127-151
Издавач:
Univerzitet u Nišu - Filozofski fakultet, Niš