Characterization and PCR-based typing of Xanthomonas campestris pv. vesicatoria from peppers and tomatoes in Serbia
Authors
Obradović, Aleksa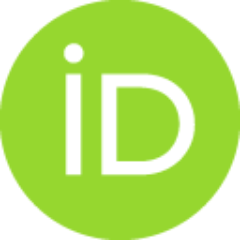 Mavridis, A
Rudolph, K
Janse, JD
Arsenijević, M.
Jones, Jeffrey B.
Minsavage, Gerald V.
Wang, JF
Article (Published version)

Abstract
During the last two decades bacterial strains associated with necrotic leaf spots of pepper and tomato fruit spots were collected in Serbia. Twenty-eight strains isolated from pepper and six from tomato were characterized. A study of their physiological and pathological characteristics, and fatty acid composition analysis revealed that all of the strains belong to Xanthomonas campestris pv. vesicatoria. Being non-amylolytic and non-pectolytic, pathogenic on pepper but not on tomato, containing lower amounts of fatty acid 15 : 0 ante-iso, the pepper strains were designated as members of the A group of X. campestris pv. vesicatoria. However, the tomato strains hydrolyzed starch and pectate, caused compatible reactions on tomato but not on pepper, had higher percent of 15 : 0 ante iso fatty acid, and were classified into B phenotypic group and identified as X. vesicatoria. PCR primers were developed which amplified conserved DNA regions related to the hrp genes of different strains of X.
...
campestris pv. vesicatoria associated with pepper and tomato. Restriction analysis of the PCR product resulted in different patterns and enabled grouping of the strains into four groups. When xanthomonads isolated from pepper and tomato in Serbia were analyzed, they clustered into two groups corresponding to the grouping based on their physiological and pathological characteristics. According to the reaction of pepper and tomato differential varieties, the strains from pepper belong to races P7 and P8 and tomato strains belong to the race T2. All strains were sensitive to copper and streptomycin. Advantages and disadvantages of various bacterial spot management practices are discussed.
Keywords:
bacterial spot / hrp gene / phenotypic grouping / races / restriction analysis
Source:
European Journal of Plant Pathology, 2004, 110, 3, 285-292