Stability of agricultural production: Transition countries
Model stabilnosti poljoprivredne proizvodnje - zemlje u tranziciji
Authors
Jablanović, Vesna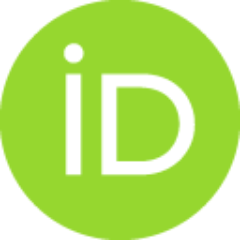 Article (Published version)

Abstract
Economies of the transition countries recorded a respectable growth for the third consecutive year in 2001, although slightly lower than in 2000. Agricultural output showed an significant growth in 2001 for the first time after time after ten years of decline and stagnation. The most recent trends in the growth rates of GDP and net agricultural production are promising in the long-run. Over the past period (1993-2001) the GDP and net agricultural production of transition economies have shrunk by an average of 0.4 and 1.9 percent, respectively, each year. After "transitional recession" substantial GDP growth resumed for most transition countries by 1999. However, agricultural production did not follow this path until 2001 (FAO, 2002). This paper analyzes an irregular movement of agricultural production in the transition countries. Irregular movement of agricultural production can be analyzed in the formal framework of the chaotic growth model. Namely, this analysis is oriented toward co
...
mparison of chaotic agricultural production growth model estimated on empirical data of the transition economies during the period 1967-2001. The basic aims of this paper are: firstly, to set up a chaotic growth model of agricultural production; and secondly, to analyze the stability of agricultural production according to the presented logistic growth model in the transition economies in the period 1967-2001.
Privrede zemalja u tranziciji beležile su značajan rast u trećoj uzastopnoj, 2001, iako nešto niži nego što je bio u 2000. Poljoprivrednu proizvodnju je prvi put karakterisao značajan rast u 2001. posle deset godina pada i stagnacije. Dugoročno, stope rasta bruto domaćeg proizvoda i neto poljoprivredne proizvodnje imaju tendenciju rasta. U periodu od 1993. do 2001. bruto domaći proizvod i neto poljoprivredna proizvodnja u zemljama u tranziciji su rasli u proseku po stopi 0,4 i 1,9, respektivno. Posle "tranzicione recesije" nastavlja se tendencija rasta bruto domaćeg proizvoda u većini zemalja u tranziciji od 1999. Međutim, poljoprivredna proizvodnja nije sledila takvu putanju sve do 2001. Ovaj rad analizira iregularno kretanje poljoprivredne proizvodnje u zemljama u tranziciji. Takvo kretanje se može analizirati u formalnom okviru haotičnog modela rasta. Drugim rečima, analiza je orijentisana ka poređenju ocenjenih haotičnih modela rasta poljoprivredne proizvodnje na osnovu empirijskih
...
podataka zemalja u tranziciji u periodu 1967-2001. Osnovni ovog rada su: prvo, postaviti haotičan model poljoprivredne proizvodnje; i drugo, analizirati stabilnost poljoprivredne proizvodnje na osnovu prikazanog logističkog modela rasta u zemljama u tranziciji u periodu 1967-2001.
Keywords:
agricultural production / chaos / stability / transition economies / poljoprivredna proizvodnja / haos / stabilnost / zemlje u tranziciji
Source:
Ekonomika poljoprivrede, 2004, 51, 3-4, 213-219
Publisher:
Naučno društvo agrarnih ekonomista Balkana, Beograd, Institut za ekonomiku poljoprivrede, Beograd i Akademija ekonomskih nauka, Bukurešt