Microbiological activity in pasture soil
Mikrobiološka aktivnost u zemljištu pod pašnjakom
Authors
Kresović, Mirjana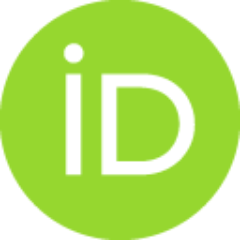 Raičević, Vera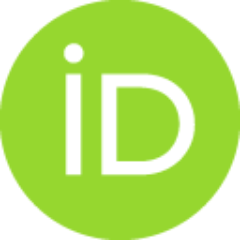 Article (Published version)

Abstract
This paper deals with microbiological activity in natural pasture with ranker soil used in long-term experiment with no crop rotation. The purpose of this research was to observe the results of increased introduction of nitrogen fertilizer. Regarding microbiological characteristics, the number of certain systemic and physiological microorganism groups, dehydrogenase activity, and microbe biomass of S and N, were established. The number of bacteria was determined by the dilution method and by standard media. Dehydrogenase activity was determined by CASID et αl., (1964), microbial biomass S (VANCE et al, 1987), and ninhydrin-N (Amato and LADD, 1988) methods. It was found by chemical analysis that this soil falls into the very acit soil category (below 4 IM KC1), well provided with nitrogen, with the C/N ratio below 10 in all variants, with low presence of available phosphorus and potassium, and with highly mobile Al values. Microbiological analysis indicated that the introduction of nitr
...
ogen fertilizer influenced the presence of certain microorganism groups. A reduction in the number of amonificators, oligonitro-philes and Azotobacter was found. There were no major differences between experiment variants regarding the total number of bacteria and actinomycets. The largest number of fungi was found in the experiment variants in which larger quantities of N3P1K1 and 4Ρ1Κ1 were applied. The highest dehydrogenase activity value was found in the control experiment variant, and the lowest in variants with higher nitrogen fertilizer doses, i.e. N3P1K1 and N4P1K1. Biomass S ranged from 228 to 350 µgCg1 soil Biomass S presented 6.2-10.1% of total organic S in soils. The highest ninhydrine N value was found in the control variant. Our results show that abundant application of nitrogen fertilizer influences further pH level reduction in this, otherwise, acid soil, and that it also affects microbe diversity.
U ovom radu praćena je prirodna mikrobiološka aktivnost prirodnog pašnjaka, na zemljištu tipa ranker, koji se koristi u okviru stacionarnog ogleda, bez plodoreda. Uzorci zemljišta su uzimani sa varijanti ogleda gde su primenjene rastuće doze azotnog đubriva. U okviru istraživanja utvrđen je broj određenih fizioloških i sistematskih grupa mikroorganizama, dehidrogenazna aktivnost i mikrobna biomasa C i N. Brojnost mikroorganizama je određena standardnim mikrobiološkim metodama na odgovarajućim hranljivim podlogama. Dehidrogenazna aktivnost je određena spektofotometrijski (CASIDA et al.,1964). Mikrobna biomasa je određena metodom po VANCE et al. (1987) and ninhidrinski -N (Amato and LADD, 1988) metodom. Mikrobiološke analize su pokazale da je primena đubriva uticala na brojnost pojedinih grupa mikroorganizama. Uočeno je smanjenje broja amonifikatora, oligonitrofila i azotobaktera dok ukupan broj bakterija i aktinomiceta se nije značajnije razlikovao po varijantama ogleda. Najveća dehidro
...
genazna aktivnost je bila u kontrolnoj varijanti a najmanja u varijantama sa višim dozama azotnog đubriva. Najveća vrednost N-ninhidrinskog utvrđena je u kontrolnoj varijanti ogleda. Unošenje visokih doza azotnog đubriva utiče na dalje smanjenje pH vrednosti, ovog inače veoma kiselog zemljišta, što se odražava na mikrobni diverzitet.
Keywords:
ranker / microbe biomass of S and N / dehydrogenaseactivit / number of microorganisms
Source:
Zemljište i biljka, 2004, 53, 1, 71-77
Publisher:
Unija bioloških naučnih društava Jugoslavije, Beograd