Information system in agricultural enterprises
Informacioni sistem u poljoprivrednim preduzećima
Authors
Ceranić, Slobodan M.
Rajić, Zoran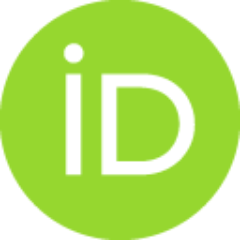 article (publishedVersion)

Abstract
Contemporary information systems and modern computer technology due to their advantages and usefulness play an ever important role in creating and carrying out business policy of agricultural enterprises. The application of contemporary information technology defines the role of informatics in business policy and business system. Information system of social agricultural enterprises encompasses a great number of information flows. For this reason it is necessary to determine those information necessary for certain levels of decision making. This may be accomplished if the competence of every manager in an agricultural enterprise are born in mind. A selection of information at different levels of decision making determines the competence in decision making and duplicating of information bearers is thereby avoided whereas at the same time the unification of data processing is enabled.
Zbog svojih prednosti i koristi, savremeni informacioni sistemi i moderna kompjuterska tehnologija zauzimaju sve vidnije mesto u koncipiranju i vođenju poslovne politike poljoprivrednih preduzeća. Primena savremene informacione tehnologije definiše mesto informatike u poslovnoj politici i poslovnom sistemu. Informacioni sistem društvenog poljoprivrednog preduzeća sastoji se od velikog broja-tokova informacija. Stoga je neophodno utvrditi koje su informacije neophodne pojedinim nivoima odlučivanja. To je moguće učiniti ako se pođe od delokruga i nadležnosti svakog od rukovodilaca u poljoprivrednom preduzeću. Ovako izvršenom selekcijom informacija prema različitim nivoima odlučivanja tačno se utvrduje nadležnost u donošenju odluka i izbegava dupliranje nosilaca informacija, a time omogućuje i unificiranje obrade podataka.
Source:
Ekonomika poljoprivrede, 1991, 38, 3, 87-94
Publisher:
Naučno društvo agrarnih ekonomista Balkana, Beograd, Institut za ekonomiku poljoprivrede, Beograd i Akademija ekonomskih nauka, Bukurešt