Nutrition of breeding bucks
Ishrana priplodnih jarčeva
Authors
Bauman, Frida
Memiši, Nurgin
Grubić, Goran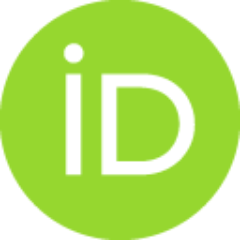 Article (Published version)

Abstract
During the year nutrition of bucks in standstill period when they are not pushed to goats consists of the portion that is equal to that one that goats getting during the first period of breeding. In mating period portion is higher and similar to that one that goats getting during the second half of breeding. In Standstill period that ordinary last 10 months bucks could feed with the hay that could be medium quality of degree. Hay quantity depends on their body mass rate from 2-3 kg per head on day. By adding concentrate in portion in that period is not necessary. Nutrition of bucks ought to be higher in 6 to 8 weeks before mating season. In that period the aim of nutrition is to supply matters for spermatogenesis that could be necessary to keep heads condition. It is necessary to pay attention on food quality. Nutrition in preparing period of head in mating season nutrition ought to be adapted to head condition and their loading in breeding. Mixture of concentrate should be applied in
...
nutrition of bucks on month and half before mating season in rate from 400-500 g that depends on their condition. Portions should be supply mineral matters, as vitamins like premix. Also, for the successfully goats mating , bucks needn't be exhausted and tiny or fatten or fat.
Ishrana jarčeva u toku godine, u periodu mirovanja, odnosno, kada se ne pripuštaju na koze, sastoji se od obroka koji je jednak onome koji dobijaju koze u toku prvog perioda bremenitosti. U sezoni mrkanja, obrok se povećava i sličan je onom koji dobijaju koze u toku druge polovine bremenitosti. U periodu mirovanja, koji obično traje oko 10 meseci, jarčevi se mogu hraniti senom koje može biti i osrednjeg kvaliteta. Količina sena zavisi od njihove telesne mase i obično se kreće od 2 - 3 kg po grlu na dan. Dodavanje koncentrata obrocima, u tom periodu nije potrebno. Ishranu jarčeva treba pojačati na 6-8 nedelja pre početka parenja. U tom periodu cilj ishrane je da se pored obezbeđenja hranljivih materija za spermatogenezu, očuva i kondicija grla. Zbog toga kvalitetu hrane treba posvetiti posebnu pažnju. Ishrana u periodu pripreme grla u samoj sezoni pripusta mora da bude prilagođena kondiciji grla i njihovom opterećenju u priplodu. Smešu koncentrata treba uvesti u ishranu jarčeva na mesec
...
u po dana pre početka parenja, u količini od 400 - 500 g, što u mnogome zavisi od njihove kondicije. Obrocima treba dodavati i mineralne materije, kao i vitamine u vidu premiksa. Takođe, da bi bili sposobni za uspešnu oplodnju koza, jarčevi ne smeju biti iznureni i mršavi kao ni utovljeni tj. gojazni. Ključne reči: ishrana jarčeva, sezona pripusta, hranljive materije.
Keywords:
nutrition of bucks / mating season / nutrient matters / ishrana jarčeva / sezona pripusta / hranljive materije
Source:
Poljoprivredne aktuelnosti, 2003, 1-2, 99-106
Publisher:
Institut za primenu nauke u poljoprivredi, Beograd