ANALYSIS OF 238U,226Ra, AND 210Pb TRANSFER FACTORS FROM SOIL TO THE LEAVES OF BROADLEAF TREE SPECIES
Authors
Vukašinović, Ivana Ž.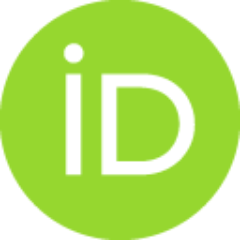 Article (Published version)

Abstract
This analysis of 238 U, 226 Ra and210Pb trans fer fac tors from the soil to the leaves of dif fer ent na tive broadleaf trees at sites pre viously mod ified by ura nium pres ence and at the site of back-ground ra dio ac tiv ity lev els, was con ducted using data from a few available stud ies from the lit er ature. The broadleaf tree species Quercus ilex, Quercus suber, Euca lyp tus camaldulensis, Quercus pyrenaica, Quercus ilex rotundifolia, Populus sp. and Eu calyptus botryoides Sm. at the affected sites and Tilia spp. and Aesculus hippocastanum L. at the back ground site were in cluded in the study regardless of the de cid uous or evergreen or igins of the leaves. In the papers cited here, data about ba sic soil parameters: pH, to tal Ca [gkg–1], sand [%], and silt + clay [%] fractions were also available. All the col lected data of ac tiv ity con cen tra tion [Bqkg–1] dry weight in the soil (n=14) which was in the range: 22-6606 for238U, 38-7700 for226Ra, and 37-7500 for210Pb, and t
...
he tree leaves in the range: 2.7-137.6 for238U (n=10), 2.6-134.2 for226Ra (n=14), and 27-77.2 for210Pb (n=14), in di cated that it was nor mally dis trib uted af ter log-transformation. The present study was conducted under the hypothesis that biological dif fer ences between the examined broadleaf tree species have a lesser in flu ence on the trans fer factors of the investigated radionuclides from soil to tree leaves compared to the impact of the soil parameters and radionuclides ac tiv ity con cen tra tions in the soil. Con sequently, it was ex-amined whether 238 U, 226 Ra, and210Pb soil-to-leaves trans fer fac tor val ues for av erage broadleaf spe cies could be predicted sta tis ti cally in the first ap prox imation based on their ac-tiv ity con cen tra tion in the soil and at least one basic soil pa ram eter using mul ti ple lin ear re-gression. © 2022, Vinca Inst Nuclear Sci. All rights reserved.
Keywords:
foliar up take / natural radionuclide / root up take / soil-to-leaves transfer factor
Source:
Nuclear Technology and Radiation Protection, 2022, 37, 3, 219-228
Funding / projects: