Handling the impacts of climate change on soil biodiversity
Authors
Leal Filho, Walter
Nagy, Gustavo J.
Setti, Andréia Faraoni Freitas
Sharifi, Ayyoob
Donkor, Felix Kwabena
Batista, Karina
Djekic, Ilija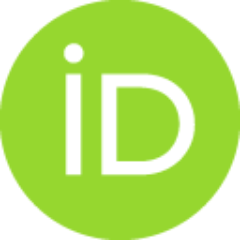 Article (Published version)

Abstract
Land as a whole, and soil, in particular, plays a critical function in the climate system. The various types of land use, especially agriculture and forestry, account for nearly a quarter of the greenhouse gas emissions. On the other hand, the world's soil is under pressure from many factors, including climate change and land use change. Increases in temperature, prolonged drought and floods put pressure on the soil. In order to contribute to a better understanding of these interactions, we conducted a review combining a narrative-focused approach, selecting examples worldwide, and a bibliometric analysis (VosViewer software). This review reports on a study that analyses how climate change and land use change may negatively influence soil biodiversity and related services. It also outlines some of the actions needed to increase the resilience of soil biodiversity in the context of a changing climate. Some key findings are: 1) Well-managed soils are critical for resilient production sys
...
tems. 2) Integrated agricultural production systems have gained prominence as climate-resilient production systems. 3) Agricultural zoning may be a valuable tool in integrated systems to minimise the effects of climate change. However, it is vital to continuously monitor environmental variations so producers can be more prepared for climate change and extreme events. Finally, adequate water management is essential for soil functioning under climate change aggravating water scarcity. An intersectoral approach between critical sectors facilitates comprehensive water management. © 2023 Elsevier B.V.
Keywords:
Ecosystem services / Food production / Global change, adaptation / Resilience / Sustainability
Source:
Science of the Total Environment, 2023, 869