Are Consumers Aware of Sustainability Aspects Related to Edible Insects? Results from a Study Involving 14 Countries
Authors
Guiné, Raquel P.F.
Florença, Sofia G.
Anjos, Ofélia
Boustani, Nada M.
Chuck-Hernández, Cristina
Sarić, Marijana Matek
Ferreira, Manuela
Costa, Cristina A.
Bartkiene, Elena
Cardoso, Ana P.
Tarcea, Monica
Correia, Paula M.R.
Campos, Sofia
Papageorgiou, Maria
Camino, Daniel A.
Korzeniowska, Malgorzata
Černelič-Bizjak, Maša
Kruma, Zanda
Damarli, Emel
Ferreira, Vanessa
Djekic, Ilija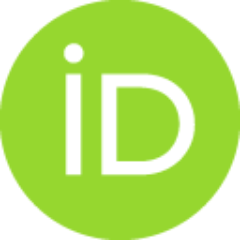 Article (Published version)

Abstract
In recent years, edible insects have been suggested as an alternative food that is more sustainable compared with other sources of animal protein. However, knowledge about the sustainability aspects associated with this source of food may play a role in convincing consumers to adopt insects as part of their diet. In this context, the present study investigated the level of knowledge about the sustainability of edible insects in a group of people originating from 14 countries, with some naturally entomophagous and others not. To measure the knowledge, 11 items were selected and the scores obtained were tested with statistical tools (t-test for independent samples, analysis of variance—ANOVA) to search for differences according to sociodemographic and socioeconomic characteristics, geographical origin, and consumption habits of edible insects. The obtained results showed that, in general, knowledge is moderate, with the values of the average scores for the 11 items investigated ranging f
...
rom 0.23 ± 0.99 to 0.66 ± 1.02, on a scale ranging from −2 (=very low knowledge) to 2 (=very high knowledge). The highest scores were found for items relating to the lower use of animal feed and lower emission of greenhouse gases required for the production of insects compared with beef. When investigating the differences between groups of participants, significant differences were generally found, revealing a trend for higher knowledge among males and young adults, for participants residing in urban areas and in countries such as Spain, Mexico, and Poland, and for participants with higher education levels and higher incomes. When testing the influence of consumption variables on the level of knowledge, the results showed a higher knowledge for participants who had already consumed insects or are willing to consume them. Finally, it was observed that higher knowledge was found for participants whose motivation to consume insects related to curiosity, a wish to preserve the planet, the gastronomic characteristics of insects, and their nutritional value. In conclusion, these results clearly indicate a very marked influence of a number of variables on the knowledge about the sustainability of edible insects, and this may be helpful to delineate strategies to effectively raise knowledge and eventually increase the willingness to consider insects as a more sustainable alternative to partially replace other protein foods, even in countries where this is a not a traditional practice. © 2022 by the authors.
Keywords:
country differences / edible insects / minimize waste / motivation / sociodemographic characteristics / socioeconomic variables / sustainability
Source:
Sustainability (Switzerland), 2022, 14, 21