Medicinal Plants Used Traditionally for Skin Related Problems in the South Balkan and East Mediterranean Region—A Review
Authors
Tsioutsiou, E.E.
Amountzias, V.
Vontzalidou, A.
Dina, E.
Stevanović, Z.D.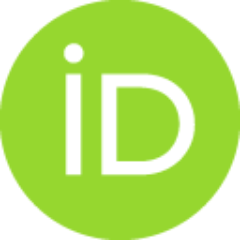 Cheilari, A.
Aligiannis, N.
article (publishedVersion)

Abstract
A review research was conducted to provide an overview of the ethnobotanical knowledge of medicinal plants and traditional medical practices for the treatment of skin disorders in Albania, Cyprus, Greece, and Turkey. The geographical and ecological characteristics of the Balkan Peninsula and Mediterranean Sea, along with the historical connection among those countries, gave rise to the development of a distinct flora and to the uses of common medicinal plants against various skin ailments, respectively. The review focuses on the detailed study of 128 ethnobotanical surveys conducted in these areas and the species used for skin ailments were singled out. The analysis showed that 967 taxa belonging to 418 different genera and 111 different families are used in the treatment of skin related problems. The majority of the plants belong to the families of Asteraceae (11.7%), Lamiaceae (7.4%), Rosaceae (6.7%), Plantaginaceae (5.4%), and Malvaceae (3.8%). Their usage is internal or external to
...
treat ailments such as wounds and burns (22.1%), hemorrhoids (14.7%), boils, abscesses, and furuncles (8.2%). Beside specific skin disorders, numerous species appeared to be used for their antifungal, antimicrobial, and antiseptic activity (9.1%). Literature evaluation highlighted that, the most commonly used species are Plantago major L. (Albania, Turkey), Hypericum perforatum L. (Greece, Turkey), Sambucus nigra L. (Cyprus, Greece), Ficus carica L. (Cyprus, Turkey), Matricaria chamomilla L. (Cyprus, Greece), and Urtica dioica L. (Albania, Turkey), while many medicinal plants reported by interviewees were common in all four countries. Finally, to relate this ethnopharmacological knowledge and trace its expansion and diversification through centuries, a comparison of findings was made with the use of the species mentioned in Dioscorides' "De Materia Medica" for skin disorders. This work constitutes the first comparative study performed with ethnobotanical data for skin ailments gathered in the South Balkan and East Mediterranean areas. Results confirm the primary hypothesis that people in Albania, Cyprus, Greece, and Turkey are closely related in terms of traditionally using folk medicinal practices. Nevertheless, more field studies conducted, especially in remote places of these regions, can help preserve the traditional medical knowledge, aiming at the discovery of new phytotherapeutics against dermatological diseases. Copyright © 2022 Tsioutsiou, Amountzias, Vontzalidou, Dina, Stevanović, Cheilari and Aligiannis.
Keywords:
anti-inflammatory / balkan peninsula / dermatological ailments / dioscorides / ethnopharmacology / mediterranean / skin / wound healing
Source:
Frontiers in Pharmacology, 2022, 13
Funding / projects: