Azotobacter chroococcum F8/2: a multitasking bacterial strain in sugar beet biopriming
Authors
Kerečki, S.
Pećinar, I.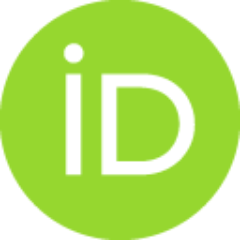 Karličić, V.
Mirković, N.
Kljujev, I.
Raičević, V.
Jovičić-Petrović, J.
Article (Published version)

Abstract
This study assesses the effects of Azotobacter biopriming on the early development of sugar beet. Azotobacter chroococcum F8/2 was screened for plant growth promoting characteristics and biopriming effects were estimated through germination parameters and the structural changes of the root tissues. A. chroococcum F8/2 was characterized as a contributor to nitrogen, iron, and potassium availability, as well as a producer of auxin and 1-aminocyclopropane-1-carboxilic acid deaminase. Applied biopriming had reduced mean germination time by 34.44% and increased vigor I by 90.99% compared to control. Volatile blend comprised 47.67% ethanol, 32.01% 2-methyl-propanol, 17.32% 3-methyl-1-butanol, and a trace of 2,3-butanedione. Root micromorphological analysis of bioprimed sugar beet revealed a considerable increase in primary, secondary xylem area, and vessels size. Obtained results determine A. chroococcum F8/2 as a successful biopriming agent, and active participant in nutrient availability a
...
nd hormonal status modulation affecting root vascular tissue. © 2022 The Author(s). Published by Informa UK Limited, trading as Taylor & Francis Group.
Keywords:
Azotobacter chroococcum / Biopriming / germination / root microstructure / sugar beet / volatile organic compounds
Source:
Journal of Plant Interactions, 2022, 17, 1, 719-730
Funding / projects: