Economic and ecological determinants of livestock production in the conditions of arable land irrigation
Ekonomsko-ekološke determinante stočarske proizvodnje u uslovima navodnjavanja oraničnog zemljišta
Authors
Tomić, Radosav V.
Sredojević, Zorica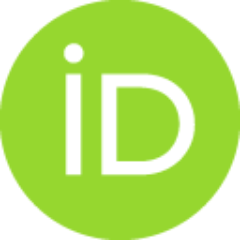 article (publishedVersion)

Abstract
From the standpoint of agricultural production per capacity unit volume increase, irrigation as an agro-technical measure enables better utilization of other production factors - arable land, capital, labour etc. Economic profitability of investments into the irrigation systems requires appropriate structure of production, which enables paying back of realized investments. In our public there is prevailing opinion it can be achieved by more intensive models of crop and vegetable production and/or by bigger volume of livestock production. Together with different economic effects, irrigation and consequently an increase of livestock production volume contribute to establishment of different ecological balance as well. In this research there have been analyzed economic and ecological determinants of livestock production in the conditions of arable land irrigation.
Sa stanovišta povećanja obima poljoprivredne proizvodnje po jedinici kapaciteta, navodnjavanje kao agrotehnička mera omogućava bolje korišćenje ostalih proizvodnjih faktora -oraničnog zemljišta, kapitala, ljudskog rada i dr. Eekonomska isplativost investiranja u sisteme za navodnjavanje zahteva odgovarajuću strukturu proizvodnje, koja omogućava nadoknadu učinjenih ulaganja. U našoj javnosti preovladava mišljenje da je to moguće postići intenzivnijim vidovima ratarsko-povrtarske proizvodnje i/ili većim obimom stočarske proizvodnje. Uporedo sa drugačijim ekonomskim efektima navodnjavanje, a s tim u vezi i povećanje obima stočarske proizvodnje doprinose uspostavljanju i drugačije ekološke ravnoteže. U ovom istraživanju razmatrane su ekonomsko-ekološke determinante stočarske proizvodnje u uslovima navodnjavanja oraničnog zemljišta.
Keywords:
livestock husbandry / economy / ecology / irrigation / stočarstvo / ekonomija / ekologija / navodnjavanje
Source:
Agroekonomika, 2003, 32, 235-240
Publisher:
Univerzitet u Novom Sadu - Poljoprivredni fakultet - Departman za ekonomiku poljoprivrede i sociologiju sela, Novi Sad