Handling climate change education at universities: an overview
Authors
Leal Filho, Walter
Sima, Mihaela
Sharif, Ayyoob
Luetz, Johannes M.
Lange Salvia, Amanda
Mifsud, Mark
Motunrayo Olooto, Felicia
Đekić, Ilija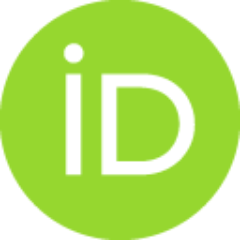 Anholon, Rosley
Rampasso, Izabela
Kwabena Donkor, Felix
Alzira Pimenta Dinis, Maria
Klavins, Maris
Finnveden, Göran
Munashe Chari, Martin
Molthan‑Hill, Petra
Mifsud, Alexandra
Sen, Salil K.
Lokupitiya, Erandathie
Article (Published version)

Abstract
Climate change is a problem which is global in nature, and whose effects go across a wide range of disciplines. It is therefore important that this theme is taken into account as part of universities´ teaching and research programs. Methods: A three-tiered approach was used, consisting of a bibliometric analysis, an online survey and a set of case studies, which allow a profile to be built, as to how a sample of universities from 45 countries handle climate change as part of their teaching programs. Results: This paper reports on a study which aimed at identifying the extent to which matters related to climate change are addressed within the teaching and research practices at universities, with a focus on the training needs of teaching staff. It consists of a bibliometric analysis, combined with an online worldwide survey aimed at ascertaining the degree of involvement from universities in reducing their own carbon footprint, and the ways they offer training provisions on the topic. Th
...
is is complemented by a set of 12 case studies from universities round the world, illustrating current trends on how universities handle climate change. Apart from reporting on the outcomes of the study, the paper highlights what some universities are doing to handle climate issues, and discusses the implications of the research. Conclusions: The paper lists some items via which universities may better educate and train their students on how to handle the many challenges posed by climate change.
Keywords:
Bibliometric analysis / Case studies / Climate change education / Climate change teaching and research / Online worldwide survey / Training needs / Universities
Source:
Environmental Sciences Europe, 2021, 33, 1, 109-
Publisher:
Springer Science and Business Media Deutschland GmbH