Pseudomonas huttiensis associated with leaf necrosis and blighting of tomato seedlings in the greenhouse
Authors
Obradović, Aleksa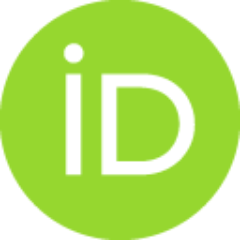 Jones, Jeffrey B.
Minsavage, Gerald V.
Dickstein, Ellen R.
Momol, Timur M.
Conference object (Published version)

Abstract
In October 2001, tomato foliage with blighting and a leaf spot was received from a transplant producer in Florida. The seedlings manifested apical or marginal leaf necrosis or discrete lesions along the leaf veins. Non-fluorescent bacterial strains forming viscous, creamy white colonies on King's medium B and causing a hypersensitive reaction in tomato and pepper leaves was consistently isolated from lesions. Pathogenicity was checked on three-week old tomato plants. The plants were incubated in high humidity for 24 h before and after inoculation. Similar symptoms were observed on the inoculated seedlings. We characterised 12 strains using bacteriological tests. According to the fatty acid profile, the strains displayed highest similarity with the bacterium Pseudomonas huttiensis Leifson 1962. Sequence analysis of the 16S rRNA indicated that this bacterium shows 98.7divided by98.8% homology with two Herbaspirillum species. Thus, our strains were compared with one P. huttiensis and five
...
H. rubrisubalbicans strains. The strains from tomato were Gram-negative, non-fluorescent and oxidase positive, but levan, pectate hydrolysis and arginine dihydrolase negative, and grew at 40degreesC. Based on these results, they had a high degree of similarity with both P. huttiensis and H. rubrisubalbicans.
Keywords:
Lycopersicon esculentum / Herbaspirullum rubrisubalbicans / Xanthomonas campestris pv. vesicatoria
Source:
Pseudomonas Syringae and Related Pathogens: Biology and Genetics, 2003, 627-630