Biomagnetic Priming—Possible Strategy to Revitalize OldMustard Seeds
Authors
Jovičić-Petrović, Jelena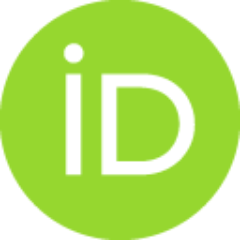 Karličić, Vera
Petrović, Ivana
Ćirković, Saša
Ristić‐Đurović, Jasna L.
Raičević, Vera
Article (Published version)

Abstract
Different priming methods were developed to improve seed germination and the early growth of seedlings. This study aimed to examine the combined effect of bacterial inoculation and static magnetic field on white mustard (Sinapis alba L.) germination. A plant growth‐promoting bacterial strain Bacillus amyloliquefaciens D5 ARV was used for biopriming. The static magnetic field of 90 mT was applied for 5 and 15 min. Analyses of abscisic acid, chlorophyll, anthocyanins, flavonoids content, nitrogen balance index, and bacterial indole‐3‐acetic acid were used to explain observed effects. Bacterial inoculation improved seed germination, whereas exposure to 90 mT for 15 min suppressed germination. Such an unfavorable effect was neutralized when the treatment with the static magnetic field was combined with bacterial inoculation. The highest germination percentage was a result of synergistic action of B. amyloliquefaciens D5 ARV and 15 min long exposure to 90 mT, which induced an increase of 53
...
.20% in the number of germinated seeds. The static magnetic field induced the increase of bacterial indole‐3‐acetic acid production threefold times. Biomagnetic priming caused a metabolic shift from primary to secondary metabolism in the white mustard seedlings. An adequate combination of biological priming and static magnetic field treatment can be successfully used in old seed revitalization and germination improvements.
Keywords:
Bacillus amyloliquefaciens / biopriming / static magnetic field / germination / white mustard
Source:
Bio Electro Magnetics, 2021
Funding / projects: