Survival of soil microbial population after glyphosate application
Authors
Lalević, Blažo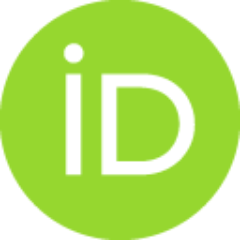 Hamidović, Saud
Gavrić, Teofil
Sunulahpašić, A.
Borovac, B.
Halilović, M.
Jusić, I.
Kazlagić, A.
Delić, M.
Conference object (Published version)

Abstract
Modern agricultural production is often associated with application of agrochemicals. One of them is glyphosate, which has become one of the most widely used herbicides in weed control. However, the widespread use of glyphosate may influence the living organism's activity. The aim of this paper was to estimate the soil microbial activity after glyphosate application. Glyphosate (Glifomark SG) was applied at the end of 2017 on two locations: Principovo polje, and Novi Travnik (Travnik municipality, Bosnia and Herzegovina), so that corn and raspberry residues can be removed. Soil sampling (0–10 and 10–30 cm) was conducted at the time of glyphosate application, also 15 and 45 days after application. On control soil glyphosate was not applied. Chemical soil analysis (pH, content of humus, available P and K) was performed using standard methodology, whilst microbial abundance (total number of bacteria, ammonification bacteria, fungi, actinomycetes and glyphosate-tolerant bacteria) was analy
...
zed using agar plate method. The results of chemical soil analysis showed slightly acid to slightly alkaline pH value, moderate to high humus content, and low to high content of available P and K. In most of samples, bacterial number was reduced 15 days after glyphosate application, whilst at the end of experiment increase of bacterial abundance was recorded. Similar results were obtained for fungi. Rapid decrease of actinomycetes number was observed after application of glyphosate. Two bacterial strains (PP-23 and NT-11) were able to grow on mineral medium supplemented with glyphosate in concentrations of 1 and 2% (v/v), thus representing a promising candidates for bioremediation of soil contaminated with glyphosate.
Keywords:
Bacteria / Bioremediation of soil / Glyphosate / Microbial diversity
Source:
IFMBE Proceedings, 2020, 78, 36-43
Funding / projects: