Nonpesticide methods for seed protection
Nepesticidne mere zaštite semena
Authors
Vico, Ivana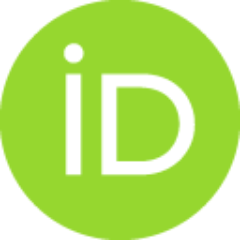 article (publishedVersion)

Abstract
Seeds are treated in order to promote good seedling establishment, to minimize yield loss or to maintain and improve yield quality, and avoid further spread of the pathogen. Seed treatments are designed to inactivate pathogens present externally or internally on the seed or soil borne microorganisms. They include biological, chemical, mechanical or physical processes which results in the emergence of healthy seedlings and subsequently healthy plants. Biological seed treatments control seed pathogens using antagonists or superparasites, were chemical seed treatment includes applications of different chemicals such as acids. In physical treatments heat or radiation is used and in mechanical methods seed is cleaned by eliminating distorted ones and parts of fruit or pathogen, which accompany seed.
Zaštita semena sprovodi se da bi se obezbedila dobra klijavost, smanjili gubici, održao i poboljšao kvalitet prinosa i sprečilo dalje širenje štetnih organizama koji se njime prenose. Seme se tretira da bi se inaktivirao patogen prisutan na ili u njemu, ali i da se zaštiti od patogena prisutnih u zemljištu. U tu svrhu mogu se koristiti različiti, odgovarajući pesticidi ali se mogu primeniti i brojne druge nepesticidne mere. Medju njima, uspešno se koriste biološke, koje obuhvataju teretiranje semena antagonistima ili su-perparazitima, hemijske tretiranjem različitim kiselinama i bazama fizičke kojima se patogen inaktivira toplotom ili radijacijom i mehaničke kojima se odstranjuje seme izmenjenog izgleda, delovi ploda ili tvorevine patogena koje prate seme.
Keywords:
seed treatment / biological methods / nonpesticide chemical methods / physical methods / mechanical methods / zaštita semena / biološke mere / nepesticidne hemijske mere / fizičke mere / mehaničke mere
Source:
Biljni lekar, 2003, 31, 6, 672-678
Publisher:
Univerzitet u Novom Sadu - Poljoprivredni fakultet - Departman za zaštitu bilja i životne sredine "dr Pavla Vukasovića", Novi Sad
Related items
Showing items related by title, author, creator and subject.
Mekić, Cvijan; Stojković, Mileta

(Univerzitet u Novom Sadu - Poljoprivredni fakultet, Novi Sad i Naučni institut za ratarstvo i povrtarstvo, Novi Sad,

2002

)

Djedović-Vidić, Radica; Latinović, Dušan; Beskorovajni, Radmila; Samolovac, Ljiljana; Nikolić, Radmila

(Institut PKB Agroekonomik, Padinska skela,

2003

)

Topisirović, Goran; Radivojević, Dušan

(Nacionalno društvo za procesnu tehniku i energetiku u poljoprivredi, Novi Sad,

2003

)