Hydrothermal synthesis of Mn2+ doped titanate nanotubes: Investigation of their structure and room temperature ferromagnetic behavior
Authors
Vranjes, M.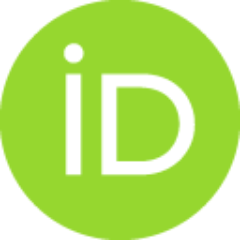 Kuljanin-Jakovljević, J.
Milošević, M.
Ćirić-Marjanović, G.
Stoiljković, M.
Konstantinović, Z.
Pavlović, Vladimir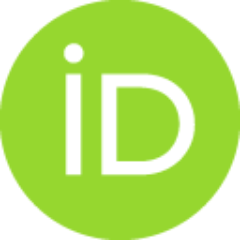 Milivojević, Dušan D.
Saponjić, Z.
article (publishedVersion)

Abstract
Hydrothermal synthesis of Mn2+ doped titanate nanotubes (TNTs), which exhibited room temperature ferromagnetism (RTFM), is reported. Dispersions of 1 and 5 at.% Mn2+ doped anatase TiO2 nanocrystals were used as precursors. Size and shape of Mn2+ doped TNTs and precursor nanocrystals were studied by transmission electron microscopy (TEM). The relatively uniform size distribution of transverse dimension of nanotubes of about 10 nm was observed while their lengths varied up to few hundred nanometers. The X-Ray Diffraction (XRD) analysis and Raman spectroscopy of resultant powder confirmed the hydrogen dititanate (H2Ti2O5 x H2O) crystal phase of Mn2+ doped TNTs with the presence of small amount of sodium titanates. Electron paramagnetic resonance (EPR) experiments were performed to probe the local atomic and electronic structure of Mn in the nanotubes. Room temperature ferromagnetic ordering with saturation magnetic moment (M-s) in the range of 0.6-1.5 mu(B) per Mn atom was observed.
Keywords:
Titanate nanotubes / Mn2+ doped nanotubes / Hydrothermal synthesis / EPR spectroscopy / Ferromagnetic properties
Source:
Solid State Sciences, 2019, 94, 155-161
Publisher:
Elsevier Science Bv, Amsterdam
Funding / projects: