Yield and contents of some bioactive components of basil (Ocimum basilicum l.) depending on time of cutting
Authors
Gavrić, Teofil
Jurković, J.
Hamidović, Saud
Haseljić, S.
Lalević, Blažo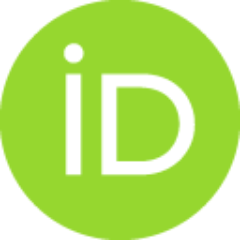 Čorbo, A.
Bezdrob, M.
Article (Published version)

Abstract
Basil (Occimum basilicum L.) is an annual plant from Lamiaceae family. It is used as a spice, aromatic and medicinal plant. The yield and quality of basil depends on variety of basil, growing technology and environmental factors such as: Temperature, rainfall, photoperiod, relative humidity and irradiance. The aim of this study was to determine the yield and contents of some bioactive phytochemical components in basil (Ocimum basilicum var. genovese), depending on time of cutting. Field experiments were conducted in Butmir, near Sarajevo. In this research yield of fresh and dry mass, contents of essential oil, total phenols, total flavonoids and antioxidant activity were determined. Experimental results suggested that the time of cutting has a significant impact on yield and bioactive components of basil. The yield of fresh mass ranged from 182.13 g (second cut) to 283.16 g per plant (first cut). Contents of bioactive components were also significantly depending on the time of cutting.
...
High total phenols content, total flavonoids and antioxidant activity in basil were recorded in the second cut.
Keywords:
Antioxidant activity / Basil / Essential oil / Total phenols / Yield
Source:
Studia Universitatis Vasile Goldis Arad, Seria Stiintele Vietii, 2018, 28, 4, 192-197
Publisher:
Vasile Goldis Western University of Arad