Contribution to the knowledge of the ground beetle fauna from Serbia (Coleoptera: Carabidae)
Prilog poznavanju faune trčuljaka Srbije (Coleoptera: Carabidae)
Authors
Sivčev, Lazar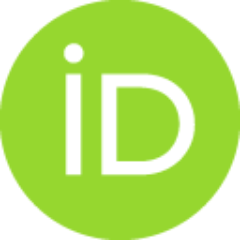 Bihs, Volfgang
Prešer, Sabine
Graora, Draga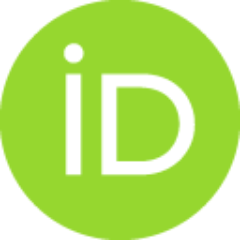 Ćurčić, Srećko
Sivčev, Ivan
Šmit, Ludger
Tomić, Vladimir
Dudić, Boris
Čuljak-Gotlin, Tanja
Article (Published version)

Abstract
During a two-year period of research on the ground beetle fauna in agroecosystems in northern Serbia 19,003 carabid specimens were collected. A total of 67 species from 29 genera were identified. Harpalus distinguendus (Duftschmid, 1812), Amara aenea (De Geer, 1774), Poecilus cupreus (Linnaeus, 1758), and Amara similata (Goeze, 1777) were the dominant species in the winter oilseed rape and winter wheat. The ground beetle genera richest in species were Harpalus, Amara, Calathus, Poecilus and Brachinus. Seven species were new for the ground beetle fauna of Serbia: Calathus cinctus Motschulsky, 1850, Laemostenus complanatus (Dejean, 1828), Brachinus nigricornis Gebler, 1829, Cychrus attenuatus (Fabricius, 1792), Patrobus septentrionis Dejean, 1828, Anchomenus cyaneus Dejean, 1828 and Pterostichus leonisi Apfelbeck, 1904. Three species were recorded for the first time for Vojvodina Province in Serbia: Harpalus signaticornis (Duftschmid, 1812), Harpalus taciturnus Dejean, 1829 and Patrobus
...
atrorufus (Ström, 1768). Newly recorded species were collected in epigeic pitfall traps. Six of them were found in oilseed rape while one was found in winter wheat.
Tokom dvogodišnjih istraživanja faune trčuljaka u agroekosistemima u severnoj Srbiji ukupno je ulovljeno 19.003 jedinki. Registrovano je 67 vrsta, klasifikovanih u 29 rodova. Dominantne vrste u usevu uljane repice i u usevu ozime pšenice su Harpalus distinguendus (Duftschmid, 1812), Amara aenea (De Geer, 1774), Poecilus cupreus (Linnaeus, 1758) i Amara similata (Goeze, 1777). Rodovi najbogatiji vrstama su Harpalus, Amara, Calathus, Poecilus i Brachinus. Sedam vrsta je novo za faunu Srbije: Calathus cinctus Motschulsky, 1850, Laemostenus complanatus (Dejean, 1828), Brachinus nigricornis Gebler, 1829, Cychrus attenuatus (Fabricius, 1792), Patrobus septentrionis Dejean, 1828, Anchomenus cyaneus Dejean, 1828 i Pterostichus leonisi Apfelbeck, 1904. Tri vrste su prvi put registrovane na teritoriji Vojvodine: Harpalus signaticornis (Duftschmid, 1812), Harpalus taciturnus Dejean, 1829 and Patrobus atrorufus (Ström, 1768). Nove vrste su sakupljene u epigejskim lovnim posudama. Šest vrsta je ulo
...
vljeno u usevu uljane repice, dok je jedna vrsta ulovljena u usevu ozime pšenice.
Keywords:
Coleoptera / Carabidae / Serbia / oilseed rape / winter wheat / new records
Source:
Acta entomologica Serbica, 2014, 19, 1-2, 13-23
Publisher:
Entomološko društvo Srbije, Beograd i Univerzitet u Beogradu - Biološki fakultet
Funding / projects: