Meteorological characteristics of productive and unproductive cycles of raspberry in the region of Western Serbia
Meteorološke karakteristike rodnih i nerodnih ciklusa maline na prostoru zapadne Srbije
Аутори
Vulić, Todor
Ruml, Mirjana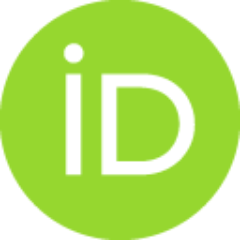 Чланак у часопису (Објављена верзија)

Апстракт
The analysis of meteorological and raspberry yield data for four communities in Western Serbia (Kraljevo, Valjevo, Požega, Ivanjica) in the 1982-1997 period shows a significant difference in temperature and precipitation regimes between productive and unproductive raspberry cycles. July was the warmest and January the coldest month of productive cycles, which corresponds to the average temperature regime in Western Serbia. August was the warmest while February was the coldest month of unproductive cycles. April (the beginning of second cane vegetation) was warmer than October (the end of the first cane vegetation) during productive cycles, while opposite was true for unproductive cycles. Frosts of high intensity occurred at the time of biological dormancy during productive cycles, and at the time of ecological dormancy and at the beginning of the vegetation period during unproductive cycles. Maximum amounts of monthly precipitation was shifted from June to July in unproductive cycles,
...
while they occur in June in productive cycles as it is common for this region.
Da bi se utvrdilo koji su to meteorološki faktori koji na području zapadne Srbije u najvećoj meri prouzrokuju promene visine prinosa maline izvršeno je poređenje toplotnih i padavinskih režima rodnih i nerodnih ciklusa ove voćke. U nerodnim ciklusima dolazilo je do neuobičajenog pomeranja srednjeg mesečnog temperaturnog maksimuma iz jula u avgust i srednjeg mesečnog minimuma iz januara u februar, kao i do pomeranja padavinskog maksimuma iz juna u juli.
Кључне речи:
malina / meteorološki uticaji / rodni i nerodni ciklusi
Извор:
Journal of Scientific Agricultural Research, 2001, 62, 3-4, 53-59
Издавач:
Savez poljoprivrednih inženjera i tehničara, Beograd