Iris yellow spot virus a new pathogen of onion in Republic of Srpska
Iris yellow spot virus novi patogen crnog luka u Republici Srpskoj
Authors
Trkulja, Vojislav
Mihić-Salapura, Jelena
Kovačić, Dragana
Stanković, Ivana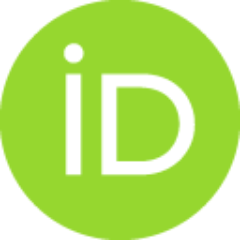 Vučurović, Ana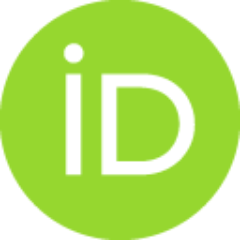 Bulajić, Aleksandra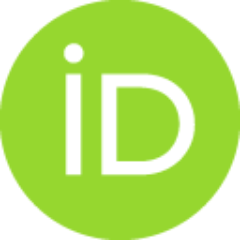 Krstić, Branka
Article (Published version)

Abstract
The investigation of the presence and distribution of Iris yellow spot virus in seed and bulb onion crops in the Republic of Srpska during 2012 revealed the virus presence in 34 out of 56 serologically tested samples collected at four different localities. For further analy­ses, the four samples of naturally infected onion plants originating from different localities were selected and successfully mechanically transmitted to test plants Petunia x hybrida and Nicotiana benthamiana confirming the infectious nature of the disease. None of the selected isolates caused symptoms on onion seedlings. Molecular detection was performed by amplification of a fragment of 896 bp in all tested samples, using the specific primers IYSV56U/IYSV917L that amplify nucleocapsid gene. The RT-PCR products derived from isolate 373-12 was sequenced (KF733020) and compared with the IYSV sequences available in GenBank. Sequence analysis of the complete N gene, revealed the highest nucleotide identity of 99.6% (9
...
9.6% amino acid identity) with IYSV onion isolate originating from Texas. Phylogenetic analysis showed clustering of selected isolates into six molecular gro­ups correlating with their geographic origin. Onion IYSV isolates from the Republic of Srpska grouped in cluster 5 together with isolates from Georgia and Peru.
Istraživanjem prisustva i rasprostranjenosti virusa žute pegavosti irisa (Iris yellow spot virus) u usevu semenskog i merkantilnog crnog luka u Republici Srpskoj tokom 2012. godine, od 56 sakupljenih uzoraka prisustvo virusa ustanovljeno je u 34 serološki testirana uzorka prikupljena iz četiri različita lokaliteta gajenja ove kulture. Za dalja istraživanja odabrana su četiri uzorka prirodno zaraženih biljaka crnog luka poreklom iz različitih lokaliteta, koji su uspešno preneti mehaničkim inokulacijama na test biljke Petunia x hybrida i Nicotiana benthamiana čime je potvrđena infektivna priroda oboljenja. Ni jedan od odabranih izolata nije izazvao pojavu simptoma na sejancima crnog luka. Molekularna detekcija obavljena je amplifikacijom fragmenta dužine 896 bp kod svih isptivanih izolata korišćenjem specifičnih prajmera IYSV56U/IYSV917L koji omogućavaju umnožavanje gena za nukleokapsid. U cilju dalje identifikacije RT-PCR produkt izolata 373-12 je sekvencioniran (KF733020) i upoređen sa
...
sekvencama IYSV dostupnim u GenBank. Analizom sekvenci kompletnog gena za nukleokapsid, najviši stepen nukleotidne sličnosti 99,6% (99,6% aminokiselinska sličnost) sekvenca odabranog izolata pokazala je sa izolatom IYSV iz crnog luka iz Teksasa. Filogenetska analiza pokazala je grupisanje izolata u šest molekularnih grupa u korelaciji sa geografskim poreklom izolata, a izolati IYSV iz crnog luka iz Republike Srpske grupišu se u klaster 5 sa izolatima iz Džordžije i Perua.
Keywords:
IYSV / onion / DAS-ELISA / molecular detection / phylogenetic analysis / IYSV / crni luk / DAS-ELISA / molekularna detekcija / filogenetska analiza
Source:
Zaštita bilja, 2013, 64, 2, 90-100
Publisher:
Institut za zaštitu bilja i životnu sredinu, Beograd
Funding / projects: