Performance testing of Simmental bulls in Serbia, I: Phenotypic variability of growth traits
Performans test simentalskih bikova u Srbiji, I - fenotipska varijabilnost osobina porasta
Authors
Bogdanović, Vladan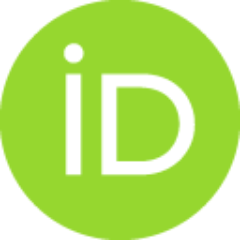 article (publishedVersion)

Abstract
The performance test of Simmental bulls has been carried out in Serbia since 1982. Ever since the test has been carried out in accordance with a recommendation of the EAAP. Data on 371 tested Simmental bulls, born from 1983-1996, and tested from 1983 to 1997, were used in this study with the aim to analyze a phenotypic variability of major growth traits. Birth weight, test-on weight (120 days of age) and test-off weight (365 days of age) were 45±6 kg, 195±25 kg and 516±37 kg, respectively. The constant increase of body weights range from the start to the end of the test can be explained by a compensatory growth of bulls, as well as, with full expression of their genetic predisposition for the growth. Pre-test ADG, ADG in test and lifetime ADG were 1230±190 g, 1320±130 g and 1290±100 g, respectively. Variability of periodical ADG measured during the test was much more evinced than variability in pre-test ADG, ADG in test or lifetime ADG. The explanation for this can be found in the comp
...
ensatory growth of bulls, as well as, in the fact that traits measured in a shorter period showed greater variability than traits recorded in a longer time period. The relative growth rate (RDG) as a measure of growth efficiency was 1.2±0.13 % day-1, 0.4±0.05 % day-1and 0.67±0.04 % day-1for pre-test RDG, RDG in test and lifetime RDG, respectively. Coefficients of variation for both ADG and RDG showed that a source of variation accumulated in these growth traits was the same. Obtained results confirmed existence of sufficient variability in major growth traits in Simmental bulls. It should be pointed out that this variability represents a good basis for a future genetic improvement of beef traits in Simmental breed. To achieve this goal it is necessary to define proper breeding methods in order to improve beef traits and in the same time to maintain milk traits on the achieved level of their phenotypic expression.
Fenotipska varijabilnost osobina porasta kod simentalskih bikova u performans testu analizirana je na osnovu zvaničnih podataka Centra za reprodukciju i veštačko osemenjavanje iz Velike Plane. Za analizu su upotrebljeni podaci o 371 testiranom biku rođenih u periodu 1983-1996, odnosno testiranih od 1983. do 1997. Telesna masa (prosek ± standardna devijacija) testiranih simentalskih bikova u proseku se kretala oko 45±6 kg pri rođenju, 195±25 kg na početku testa (uzrast od 120 dana) i 516±37 kg na kraju testa (uzrast od 365 dana). Prosečan dnevni prirast do zalučenja, PDP u testu i životni dnevni prirast u proseku su iznosili 1230+190 g/dan, 1320+130 g/dan i 1290+100 g/dan. Odgovarajući relativan dnevni prirast (kao mera efikasnosti porasta) do zalučenja, u testu i od rođenja do kraja testa u proseku je iznosio 1.2±0.13 %/dan, 0.4±0.05 %/dan i 0.67±0.04 %/dan. Dobijeni rezultati ukazuju na to da je u najvažnijim osobinama porasta sadržano dovoljno varijabilnosti da bi se selekcija mogla
...
usmeriti u pravcu njihovog poboljšanja, pa samim tim i poboljšanja osobina tovnosti. Ovo za sobom povlači formulisanje kompleksnog odgajivačko-selekcijskog programa koji bi obuhvatao ne samo poboljšanje osobina tovnosti, nego i zadržavanje već postignutog nivoa fenotipske ispoljenosti najvažnijih osobina mlečnosti.
Keywords:
goveda / bikovi / simentalska rasa / performans test / varijabilnost osobina porasta
Source:
Journal of Scientific Agricultural Research, 2001, 62, 1-2, 93-104
Publisher:
Savez poljoprivrednih inženjera i tehničara, Beograd