Fire blight of ornamental plants
Bakteriozna plamenjača ukrasnih biljaka
Authors
Obradović, Aleksa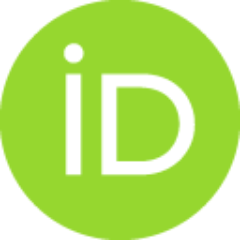 Ivanović, Milan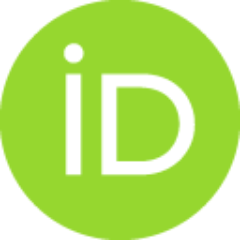 Article (Published version)

Abstract
More than twenty years have passed since first symptoms of fire blight were observed in our country. Meanwhile, causal agent of fire blight, Erwinia amylovora, spread out almost over the entire territory of Serbia. The greatest damage has been recorded in fruit production, especially in some pear, apple and quince orchards. However, wide dispersion of the pathogen threatened not only the production of pome fruit trees and its propagating material. Fire blight pathogen also affects numerous species of ornamental plants in the Rosaceae family. Apart from cultivated fruit trees in our country, the following species have been confirmed as hosts of E. amylovora: hawthorn (Crataegus spp.), wild pear (Pyrus sp.), rowan (mountain-ash) (Sorbus sp.), firethorn (Pyracantha sp.), Japanese quince (Chaenomeles japonica) and cotoneaster (Cotoneaster horizontalis). Fire blight of ornamental and volunteer plants in the Rosaceae family must be followed with great attention due to direct threat to these
...
hosts, but also because of their role in disease epidemiology of pome fruits. Therefore, it is necessary to work on eradication of the disease wherever it occurs, both in the nurseries of fruit trees and ornamental plants, plantations, parks, but also on individual trees in gardens and in spontaneous flora.
Od uočavanja prvih simptoma bakteriozne plamenjače voćaka i ukrasnih biljaka u našoj zemlji, pa do danas, prošlo je preko 20 godina. Za to vreme, uprkos individualnim naporima stručnjaka, prouzrokovač plamenjače, Erwinia amylovora, proširila se skoro po celoj teritoriji Republike Srbije. Najveće štete zabeležene su u voćarskoj proizvodnji, naročito u pojedinim zasadima kruške, jabuke i dunje. Međutim, široka rasprostranjenost patogena ugrožava ne samo proizvodnju jabučastih vo- ćaka i njihovog sadnog materijala. Bakteriozna plamenjača ugrožava i brojne vrste ukrasnih biljaka pripadnika familije Rosaceae. U našoj zemlji, osim gajenih vrsta voćaka, kao domaćini E. amylovora utvrđeni su glog (Crataegus spp.), divlja kruška (Pyrus sp.), oskoruša (Sorbus sp.), vatreni trn (Pyracantha sp.), japanska dunja (Chaenomeles japonica) i polegla dunjarica (Cotoneaster horizontalis). Bakteriozna plamenjača ukrasnih i samoniklih biljaka porodice Rosaceae mora se pratiti sa velikom pažnjom, kako zbog d
...
irektne ugroženosti navedenih domaćina, tako i zbog njihove uloge u epidemiologiji ove bolesti jabučastih voćaka u nas. Stoga je neophodno raditi na iskorenjivanju ove bolesti svuda gde se ona pojavi, kako u rasadnicima voćaka i ukrasnog bilja, plantažnim zasadima, parkovima, tako i na pojedinačnim stablima u okućnicama i spontanoj flori.
Keywords:
ornamental plants / Erwinia amylovora / fire blight / ukrasne biljke / Erwinia amylovora / bakteriozna plamenjača
Source:
Biljni lekar, 2013, 41, 6, 648-651
Publisher:
Univerzitet u Novom Sadu - Poljoprivredni fakultet - Departman za zaštitu bilja i životne sredine "dr Pavla Vukasovića", Novi Sad