Calculation of cost price for production of anise fruit and anise essential oil by application of fertilizers used in organic and conventional growing systems
Kalkulacija proizvodnje ploda i etarskog ulja anisa u sistemu organske i konvencionalne poljoprivrede
Authors
Aćimović, Milica
Oljača, Snežana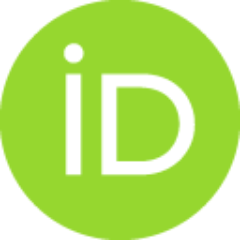 Kovačević, Dušan
Filipović, Vladimir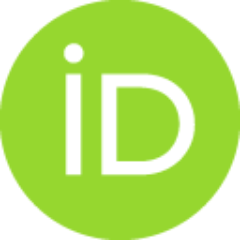 Tasić, Slavoljub
Tešević, Vele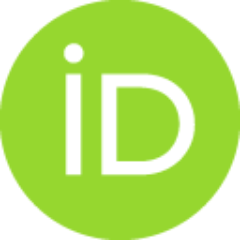 Article (Published version)

Abstract
Anise is an annual plant from family Apiaceae, originating from Egypt, Greece, Crete and Asia Minor, that has been cultivated since ancient times. During the Middle Ages its cultivation spread throughout Europe, all the way to Great Britain. However, in the northern parts of Europe, due to insufficient hours of sunshine and sum of effective temperature, this plant cannot bear fruit. In Serbia, the years 2011/12 recorded optimal conditions for growth and development of this plant, which resulted in an average high fruit yield (average 1551 kg/ha) and contents of essential oil (3.72 %). The experiments conducted on three locations in Vojvodina Province (Mošorin, Veliki Radinci and Ostojićevo) tested the growth of anise with implementation of four types of fertilizers approved for organic production system (Slavol, Bactofil B-10, Royal Ofert biohumus and vermicompost), as well as the growth of anise with implementation of fertilizers used in conventional agriculture (NPK in formulation 15
...
:15:15). Plots where no fertilizer was applied were used for control purposes. Cost price calculations for cultivation of anise, with commercial price of 2.5 €/kg for anise fruit (Anisi fructus), show that the highest income from anise fruit (Anisi fructus) is achieved by implementation of either a synthetic NPK fertilizer, or biofertilizers Bactofil B- 10 and Slavol. However, having in mind that organically produced plants achieve around 20% higher price, the application of bio fertilizers is fully cost-effective for this type of production. As for the anise essential oil (Anisi aethroleum), it is rarely obtained by distillation of anise fruits (Pimpinella anisum), but through a semisynthetic procedure using star anise (Illicum verum), wood originating from Indochina whose fruits are also rich in anethole. Since the demand for organic products is increasing, especially in the food industry, essential oil from an organically produced anise could have great income potential, in which case the application of bio fertilizers is the most profitable form of production.
U ogledima izvedenim na tri lokacije u Vojvodini (Mošorin, Veliki Radinci i Ostojićevo) ispitivano je gajenje anisa pri primeni četiri vrste đubriva dozvoljenih pri proizvodnji u sistemu organske poljoprivrede (Slavol, Bactofil B-10, Royal Ofert biohumusa i glistenjaka), ali i đubrivu koje se primenjuje u konvencionalnom sistemu proizvodnje (NPK đubrivo u formulaciji 15:15:15). Kao kontrolna varijanta korišćene su parcele bez primene đubriva. Tokom dve godine (2011/12) anis je imao optimalne uslove za rast i razvoj, što je rezultiralo prosečno visokim prinosom ploda (prosečno 1551 kg/ha) i sadržajem etarskog ulja u plodovima (3,72%). Kalkulacijom proizvodnje anisa može se zaključiti da se najveći prihod od ploda anisa (Anisi fructus) pri komercijalnoj otkupnoj ceni od 270 din/kg ostvaruje pri primeni mineralno sintetičkog NPK đubriva, a od organskih pri primeni biofertilizatora Bactofil B-10 i Slavola. Međutim, ako imamo u vidu da organski proizvedene biljke postižu oko 20% veću cenu,
...
primena biofertilizatora je u potpunosti isplativa za ovaj vid proizvodnje. Organski proizvedeno etarsko ulje anisa (Anisi aethroleum) takođe bi moglo imati veliki potencijal za prihod, pri čemu kao najisplativija takođe figurira primena biofertilizatora.
Keywords:
anisi fructus / anisi aethroleum / bio fertilizer / yield / price / anisi fructus / anisi aethroleum / biofertilizatori / prinos / cena
Source:
Lekovite sirovine, 2013, 33, 73-81
Publisher:
Institut za proučavanje lekovitog bilja Dr Josif Pančić, Beograd