Refresher topics: On the hundredth anniversary of nobel prizes award: Developments in chemistry and their applications: The chemistry at the borders to physics and biology, or, physics and biology at the borders of chemistry
Osvežimo naša sećanja: Povodom
Authors
Pavlović, B.V.
Pavlović, Vladimir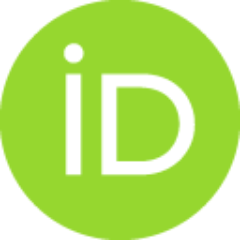 article (publishedVersion)

Abstract
A survey of the Nobel prizes for chemistry awarded during the 20th century reveals that the development in this science includes breakthroughs in all of its branches, from theoretical chemistry to biochemistry. It is evident a certain dominance for progress in biochemistry, in several areas of organic chemistry, physical chemistry and its subcategories. Chemistry has a position in the center of the sciences, bordering onto physics, which provides its theoretical foundation, on one side, and onto biology on the other, since living organisms are the most complex of all chemical systems. Borders between different areas in chemistry are diffuse, so many contributions of laureates are cited in more than one place. Special attention in the article is devoted to the application of awarded contributions in the large-scale production and industry.
Keywords:
Discoveries and applications / Discoveries and inventions in chemistry of 20th century / Names of nobel prize winners in chemistry / Nobel prizes in chemistry
Source:
Chemical Industry and Chemical Engineering Quarterly / CICEQ, 2001, 7, 1, 125-138
Publisher:
Savez hemijskih inženjera, Beograd
Related items
Showing items related by title, author, creator and subject.
Marković, Zoran; Dulić, Zorka; Živić, Ivana; Mitrović-Tutundžić, Vera

(Srpsko biološko društvo, Beograd, i dr.,

2009

)

Pejin, Boris; Stanimirović, Bojana; Vujović, Dragan; Popović-Djordjević, Jelena; Veličković, Milovan; Tešević, Vele

(Taylor & Francis Ltd, Abingdon,

2016

)