Importance of zooplankton as live feed for carp larvae
Authors
Grubišić, M.R.
Dulić, Zorka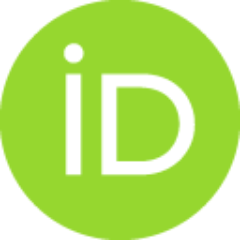 Stanković, Marko
Živić, Ivana
Bjelanović, Katarina
Spasić, M.M.
Marković, Zoran
Conference object (Published version)

Abstract
Zooplankton is a very important source of natural food for larvae of many aquaculture species. In semi-intensive systems, which are the dominant type of carp production, many fish species feed on both zooplankton and zoobenthos as adults, while larvae and fry rely mostly on zooplankton. It provides them with high quality nutrients and other molecules such as proteolitic enzymes, hormones and growth factors, which support digestive processes in immature larval gut. Larviculture, especially start feeding of early larval stages, appear to be a critical point in fish culturing. However, artificial diets formulated for larvae show poor digestibility. Use of live feed of small dimensions, good nutritive characteristics and locomotion that provides visual stimulus, overcome that problem. Zooplankters commonly used for mass production as live feed for fish larvae are Rotifers (Brachionus plicatilis and B. calyciflorus) and brine shrimp (Artemia salina). Shortly after hatching, carp larvae are
...
transferred to nursing ponds for further rearing. Ponds are previously prepared through agrotechnical measures in order to provide nutrient enrichment and stimulate production. During the first days of exogenous feeding, larvae consume only the smallest zooplankters such as Rotifers and naupliar larvae of Copepods, while later they move on to bigger pray as Cladocerans. However, due to variable environmental conditions, predation, competition or infections in earthen ponds, mortality in nursing ponds is often very high, reaching over 90%. Thereby, modern approach suggests rearing in indoor tanks in controlled systems and use of automatic feeding systems to provide precise portions of zooplankton.
Keywords:
Larviculture / Semi-intensive system / Zooplankton
Source:
CEFood 2012 - Proceedings of 6th Central European Congress on Food, 2012, 1553-1557
Publisher:
6th Central European Congress on Food, CEFood 2012