Effect of diet on lipid content and fatty acid profile of common carp (Cyprinus carpio L.)
Autori
Trbović, D.K.
Vranić, D.V.
Spirić, D.M.
Petronijević, R.B.
Živić, Ivana
Spirić, A.T.
Marković, Zoran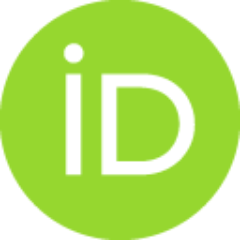 Konferencijski prilog (Objavljena verzija)

Apstrakt
Production of fish in Serbia is insufficient despite of favorable climate properties. Dominant form of national aquaculture system is semi-intensive carp breeding. Except cereals, in the recent years extruded and pelleted feed are increasingly used for carp nutrition in Serbia. The aim of this study was to compare the lipid content and the fatty acid (FA) profile of carp (Cyprinus carpio) raised in carp fish farms with traditional breeding technology based on maize as well as complete extruded feed. Total lipids of fish fillets were extracted by accelerated solvent extraction (ASE) and FA profile was determined by gas-liquid chromatography equipped with flame ionization detector. Results were compared by multivariate data analysis. Principal Component Analysis (PCA) of the total FA profile clearly differentiated carp according to diet. Carp fed maize contained higher amount of total lipids (8.59%) compared to carp fed extruded feed (4.71%). Content of saturated fatty acids (SFA) of two
...
groups of carp was similar. Carp fed extruded feed had lower content of monounsaturated fatty acids (MUFA) (42.43%) and higher content of polyunsaturated fatty acids (PUFA) (32.56%) than carp fed maize (61.78%, 12.99%, respectively). A higher content of n-6 (27.99%) and n-3 (4.57%) PUFA as well as better n-3/n-6 PUFA ratio (0.16) were found in carp fed extruded feed than in carp fed maize (11.75%, 1.24%, 0.10, respectively). Obtained results reveal that diet significantly influence the quality of carp flesh. Lipid content significantly decrease and PUFA content as well as n-3 to n-6 ratio increase when using extruded feed.
Ključne reči:
Carp / Extruded feed / Fatty acids / Maize
Izvor:
CEFood 2012 - Proceedings of 6th Central European Congress on Food, 2012, 1530-1534
Izdavač:
6th Central European Congress on Food, CEFood 2012