The variations in quality of maize biomass in different environments
Authors
Dragičević, Vesna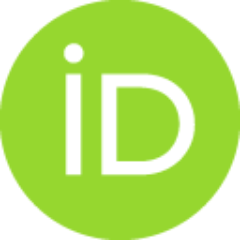 Šaponjić, Bojana V.
Djordjević, Nenad
Glamočlija, Djordje
Spasojević, I.N.
conferenceObject (publishedVersion)

Abstract
Successful maize cropping in rein-fed conditions depends mainly on meteorological factors and in lesser extent on substrate (soil). The trial with 5 maize hybrids was set up during period of 2005-2010 on alluvium and hydromorphous black soil with aim to examine productive traits and silage quality from the energetic point of view. Biomass yield, stover and cob mass were measured, as well as total energy of biomass, as calculated parameter. Nutritive units, total energy and metabolic energy were determined from the silage. Positive correlation was observed between yield parameters and precipitation amount. In most of seasons, biomass yield, stover and cob mass, total energy of biomass and silage were higher on hydromorphous black soil, compared to alluvium, while the nutritive units and metabolic energy were lower on the same soil during unfavorable seasons. Achieved results indicated that unfavorable meteorological factors could be partly reduced by cropping on heavier soils, such hydr
...
omorphous black soil is. In contrast to yield parameters, energy status of produced maize and silage biomass are in lesser extent dependable on meteorological conditions and soil type, and what is more important biomass total energy increases with unevenness of growing conditions. Such situation gives advantage to lower yield crop as a source for energy production (bio-fuels), while high yielding crop have better potential for conversion as a feedstuff.
Keywords:
Energy status / Maize biomass / Silage
Source:
CEFood 2012 - Proceedings of 6th Central European Congress on Food, 2012, 1396-1400
Publisher:
6th Central European Congress on Food, CEFood 2012