The influence of raw materials and fermentation conditions on the polyphenol content of grape beer
Authors
Veljović, Mile
Despotović, Saša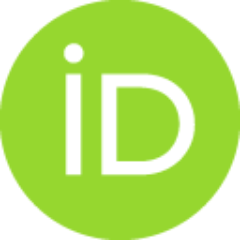 Pecić, S.
Davidović, S.
Djordjević, R.
Vukosavljević, Predrag
Leskošek-Čukalović, Ida
Conference object (Published version)

Abstract
Over the last decades, there has been an increased interest in studying the potential health benefits of moderate wine and beer consumption. Studies indicate that wine and beer consumed moderately can have a very favorable effect on the overall health condition. The effect can be explained by a high content of antioxidants and other biologically active compounds, particularly polyphenols, which can prevent the occurrence of some diseases, especially cardiovascular disease. In this research, a special type of beer, the grape beer, was produced using three different grape varieties Prokupac, Pinot Noir and Cabernet Sauvignon. Beer samples were fermented using conventional brewer's wort and 20 % w/w and 30 % w/w of crushed grape. The fermentation was carried out using two different yeasts: Saccharomyces pastorianus industrial strain obtained from one of the Serbian breweries and wine yeast Saccharomyces cerevisiae K1-V1116. The influence of grape variety, the wort-to-grape ratio and yeast
...
strains on the polyphenol content was examined. The total polyphenol content was determined according to the official EBC (European Brewery Convention) spectrophotometric method. The results suggested that grape varieties, their contents, as well as yeast strains had a very significant influence on the total polyphenol content of the obtained beer. The polyphenol content rang in samples went from 95.94 mg/L in beer without grape fermented by brewing yeast and up to 754.40 mg/L in beer with 30 % of Cabernet Sauvignon grape fermented by wine yeast.
Keywords:
Beer / Fermentation / Grape / Polyphenol
Source:
CEFood 2012 - Proceedings of 6th Central European Congress on Food, 2012, 1137-1141
Publisher:
6th Central European Congress on Food, CEFood 2012