Possibilities for whey use in feeding of domestic animals
Mogućnost korišćenja surutke u ishrani domaćih životinja
Authors
Adamović, Milan
Grubić, Goran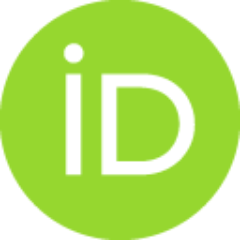 Stoićević, Ljubiša
Jovanović, Snežana
Maćej, Ognjen
Nešić, Srdjan
Article (Published version)

Abstract
Substantial amounts of whey containing significant quantity of high valuable ingredients, such as lactose, proteins, vitamins and minerals remain in the process of cheese production. While 50-90% of whey is used for domestic animals feeding in developed courtiers, in our country, almost negligible amounts are used for that purpose. Dehydrated whey, included in milk replacers for calf, lamb or kid feeding, in pre-starters, starters or complete concentrate mixtures, is used in domestic animals feeding. Due to high operating costs, the whey dehydrating technology is less actual. Hence, the use of liquid whey seems to be a more promising solution. In ruminant and swine feeding, liquid whey can be included up to 30% of diet dry matter. In such a way substantial decreases in concentrate consumption are possible. The very recent solutions in whey usage are based on its improvement by combining it with complementary feeds (soybeans based products, non-protein nitrogen, various fat mixtures etc
...
.). In such a feed combination whey is used as the carrier, while obtained mixtures are of high nutritive values.
U radu se razmatraju dosadašnji rezultati istraživanja o mogućnosti korišćenja surutke u ishrani domaćih životinja. Veća pažnja posvećena je mogućnosti direktnog uključivanja dehidrirane surutke u zamene za mleko za ishranu teladi. Prikazani su i rezultati istraživanja u kojima je surutka u svežem stanju poslužila kao nosač ili podloga za proizvodnju komponenti za spravljanje zamena za mleko za ishranu teladi kao što su hidrolizovano sojino brašno (33-34% UP) i koncentrat masti (45-50% masti). Predložena su nova i ekonomski racionalna rešenja o mogućnosti korišćenja sveže surutke u kombinaciji sa tostiranim (proteolitičkim) enzimima tretiranim brašnom soje u ishrani teladi, na gazdinstvima na kojima se pored proizvodnje mleka obavlja i prerada mleka odnosno proizvodnja sira. U drugom delu rada izneti su rezultati korišćenja kondenzovane i amonijačne surutke u ishrani krava koji ukazuju da korišćenje ovog oblika surutke u količini od 0,5-1,0 kg po kravi dnevno ima pozitivan uticaj na pr
...
inos mleka, sadržaj mlečne masti i proteina u mleku.
Keywords:
domaće životinje / ishrana / mleko / surutka
Source:
Journal of Scientific Agricultural Research, 2000, 61, 1-2, 69-78
Publisher:
Savez poljoprivrednih inženjera i tehničara, Beograd