Growth and activity of mesophilic Lactococci in ultrafiltered milk
Rast i aktivnost mezofilnih Laktokoka u ultrafiltriranom mleku
Authors
Radulović, Zorica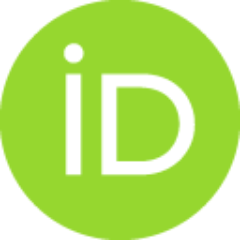 Obradović, Dragojlo
Article (Published version)

Abstract
The buffer capacity of milk equivalent (CF=1) and retentates (CF=3 and CF=4) were studied. Furthermore, influence of milk equivalent and these retentates on growth and activity of three strains of mesophilic lactococci: Lactococcus lactis ssp. cremoris 1200, Lactococcus lactis ssp. cremoris 2016 i Lactococcus lactis ssp. lactis biovar. diacetylactis 1007 were observed. Growth and production of lactic acid of the tested strains in UF milk were being observed during eight-hours fermentation. All strains most easily lowered pH value in milk equivalent and the decrease of pH value is slower with the decrease of concentration rate of retentate. With the increase of concentration rate of retentate, the growth of tested strains was more intensive and the logarithmic growth phase was prolonged. The proteolytic activity were examined by determination of tyrosine value and electrophoretic detection of prt+ strains which were capable to hydrolyse b-casein. The results showed that all strains had
...
good acidification activity, but strain Lactococcus lactis ssp. cremoris 2016 has the best activity. Also, this strain showed better proteolytic activity than the other two.
U radu je ispitivan puferski kapacitet UF mleka različitog stepena koncentrovanja i to mlečnog ekvivalenta (CF=1) i retentata CF=3 i CF=4. Zatim je prikazan uticaj UF mleka navedenih koncentracija na aktivnost i rast tri soja mezofilnih laktokoka: Lactococcus lactis ssp. cremoris 1200, Lactococcus lactis ssp. cremoris 2016 i Lactococcus lactis ssp. lactis biovar. diacetylactis 1007. Rast i acidogena sposobnost ispitivanih sojeva je praćena tokom 8 sati fermentacije u mlečnom ekvivalentu i retentatima CF=3 i CF=4. Ispitivani sojevi najlakše snižavaju pH vrednost u mlečnom ekvivalentu pri čemu je rast ćelija najslabiji, a sa povećanjem koncentracije retentata snižavanje pH vrednosti je slabije, a rast ispitivanih sojeva je intenzivniji. Proteolitička altivnost je određivana determinisanjem tirozinske vrednosti i elektoforetskom detekcijom prt+ sojeva koji hidrolizuju b-kazein. Rezultati su pokazali da svi sojevi imaju dobru acidogenu sposobnost, ali soj Lactococcus lactis ssp. cremoris 2
...
016, je pokazao najbolju aktivnost. Takođe je utvrđeno da ovaj soj poseduje i najbolju proteolitičku aktivnost u odnosu na druga dva ispitivana soja.
Keywords:
acidogena aktivnost / laktokoke / proteolitička sposobnost / retentat
Source:
Journal of Scientific Agricultural Research, 2000, 61, 1-2, 151-162
Publisher:
Savez poljoprivrednih inženjera i tehničara, Beograd