The influence of twinning on growth and body development in beef bulls
Uticaj bližnjenja na rast i telesnu razvijenost tovnih bikova
Authors
Bogdanović, Vladan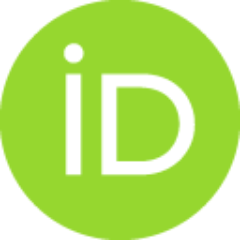 Article (Published version)

Abstract
data from three Italian beef breeds were analyzed in order to determine the influence of twinning on growth and body development in beef bulls. there were eight twins (or 1.24%) among 643 performance tested beef bulls. Despite such a low percentage of twins it still was within a natural range for twinning in beef breeds of cattle. The following growth traits were analyzed: ADG before test, ADG during the test and lifetime ADG, birth weight, test-on weight, weight at 365 days of age and test-off weight. Body development traits were represented by linear body dimensions and in vivo estimation of meatiness. In relation to single calves, twins had smaller ADG before the test, as well as, lifetime ADG, while the difference between single calves and twins in ADG during the test was statistically insignificant. On the other hand, the difference in birth weight was highly significant, but it was at a lower level in test-on weight (P lt 0.05). In spite of differences in body weight, statistical
...
ly insignificant contrasts between single calves and twins in ADG show that after weaning twins could have the same growth pattern as single calves. Also, statistically insignificant contrasts between single calves and twins in body development traits prove that they have a similar genetic capacity for growth and body development.
U cilju ispitivanja uticaja bližnjenja na rast i telesnu razvijenost tovnih bikova analizirani su rezultati performans testiranih bikova tri italijanske tovne rase. Od ukupno 643 testirana bika bilo je osam blizanaca ili 1,24% što je unutar bioloških granica za tovne rase goveda. Osobine porasta su obuhvatale prosečne dnevne priraste pre testa, tokom testa i od rođenja do kraja testa, telesne mase pri rođenju, na početku testa, sa godinu dana uzrasta i na kraju testa, dok su osobine telesne razvijenosti obuhvatale osnovne telesne dimenzije i in vivo procenu mesnatosti. U odnosu na jedince blizanci su imali manji prirast pre testa i manji životni dnevni prirast, dok u toku testa razlika u postignutim dnevnim prirastima nije bila statistički izražena. I pored značajnih razlika u telesnoj masi pri rođenju, razlika u telesnoj masi na početku testa bila je manja i na nivou značajnosti od P lt 0,05. Usled manje mase na početku, blizanci su imali nešto manju masu i sa godinu dana uzrasta i na
...
kraju testa. Međutim, i pored razlika u postignutim telesnim masama, nepostojanje značajnijih kontrasta u ostvarenim prirastima u toku testa ukazuje na to da nakon zalučenja i pod jednakim uslovima ishrane, smeštaja i nege, blizanci mogu ostvariti približno iste rezultate kao i jedinci. Takođe, nepostojanje značajnijih kontrasta kod osobina telesne razvijenosti između jedinaca i blizanaca samo potvrđuje njihove slične genetičke kapacitete rasta.
Keywords:
bližnjenje / goveda / osobine porasta / telesna razvijenost / tovni bikovi
Source:
Journal of Scientific Agricultural Research, 2000, 61, 3, 55-62
Publisher:
Savez poljoprivrednih inženjera i tehničara, Beograd