Transformation of corporate reporting: From financial to business reporting
Transformacija korporativnog izveštavanja - od finansijskog ka poslovnom izveštavanju
Authors
Malinić, Slobodan
Savić, Bojan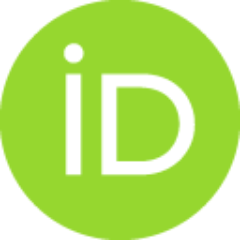 Article (Published version)

Abstract
The current global economic downturn has shown the folly of business and investment decisions based on short-term gains. Many authors have remarked on what they consider to be discrepancy between information provided by financial reporting and the information financial statement users need. Financial statements alone are not sufficient to communicate overall performance of an enterprise. Some authors have characterized this as disconnect between 'information economy' companies and 'industrial economy' financial reporting. Many of them have contended that financial statement users need more nonfinancial information, more forward-looking information and more information about intangible assets. Solution is in an integrated approach of utilization the financial information together with information from the business reporting. Business reporting cannot be static, or it will be inadequate. The business reporting has to be changed in order to reflect changes in business, in information tech
...
nology and in users¢ needs. Unlike financial reporting focusing on investors, business reporting is focused on stakeholders. This approach is accordance with the concept of the corporate social responsibility.
Globalna ekonomska kriza ukazala je na pogrešno zasnivanje poslovnih i ekonomskih odluka na kratkoročnim dobicima. Brojni autori apeluju na nepodudarnost koja postoji izmenu informacija prezentiranih putem finansijskog izveštavanja i informacionih potreba bilansnih adresata. Samostalno posmatrani, finansijski izveštaji ne omogućavaju komuniciranje ukupnih performansi preduzeća. Neki takvu okolnost objašnjavaju kao raskid 'informatičke ekonomije' sa finansijskim izveštajima industrijskog doba'.Otuda je korisnicima neophodno prezentovati dodatne infromacije nefinansijskog karaktera, zatim informacije orijentisane ka budućnosti, kao i dodatne informacije o nematerijalnoj imovini preduzeća. Rešenje je u integrisanoj upotrebi finansijskih i informacija koje se prezentuju u različitim prikazima iz domena poslovnog izveštavanja. Poslovno izveštavanje međutim ne može biti statično, je će u suprotnom biti neadekvatno. Ono se menja na način da reflektuje promene u poslovanju, informacionim tehno
...
logijama i potrebama korisnika. Za razliku od finansijskog izveštavanja koje akcenat stavlja na investitore, poslovno izveštavanje fokus stavlja na stejkholdere kao ključne korisnike informacija. Takav pristup je saglasan konceptu društvene odgovornosti preduzeća.
Keywords:
financial reporting / business reporting / value added reporting / value reporting / integrated reporting / corporate social responsibility / finansijsko izveštavanje / poslovno izveštavanje / izveštaj o dodatoj vrednosti / izveštaj o ključnim pokretačima vrednosti / integrisano izveštavanje / društvena odgovornost preduzeća
Source:
Ekonomski horizonti, 2011, 13, 1, 105-124
Publisher:
Univerzitet u Kragujevcu - Ekonomski fakultet, Kragujevac
Related items
Showing items related by title, author, creator and subject.
Milošević, D.; Marjanović-Jeromela, Ana; Ignjatov, Maja; Jovicić, D.; Stanković, Ivana; Bulajić, Aleksandra; Krstić, Branka

(Amer Phytopathological Soc, St Paul,

2015

)

Milosavljević, A.; Pfaf-Dolovac, Erika; Mitrović, M.; Jović, Jelena; Toševski, Ivo; Duduk, Nataša; Trkulja, Nenad

(Amer Phytopathological Soc, St Paul,

2014

)

Yan, H.J.; Gaskins, Verneta L.; Vico, Ivana; Luo, Y.G.; Jurick, Wayne M., II

(Amer Phytopathological Soc, St Paul,

2014

)