Globalization and ecological crisis
Globalizacija i ekološka kriza
Authors
Jelić, Sreten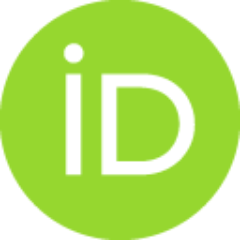 Jovanović, Tatjana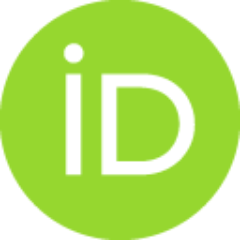 Article (Published version)

Abstract
Current global ecological problems become an unavoidable topic because today imperative is preservation and improvement of environment. World is facing now the most serious ecological problems and trying to find solution from this ecological crisis. Ecological problems dictate international cooperation of all countries in the world. Global processes developed during last years brought positive and negative trends. In those processes preservation of environment should have the more significant role in aim of human survival. Exhaustion of all natural resources and industrialization undermine balance between nature and man. Increase of environment pollution indicate one global problem manifesting by process of pollution of natural resources which become the most significant problem of human society itself. Ecological crisis emerge as violation of balance between conditions and influences in human environment derived from a man attitude to the nature. Face of ecological crisis is exhaustio
...
n of natural resources and pollution of environment. Reserves of unrestorable natural resources are limited, as its own name speaks. To solve piled ecological problems and lessen consequences of ecological crisis in the world global measures are necessary. Seeking exit from ecological crisis and taking in consideration present differences between world populations, it is necessary, first of all, to develop ecological consciousness because natural resources belong to them all. .
Globalni eko problemi danas su postali nezaobilazna tema jer se kao imperativ postavlja očuvanje i poboljšanje čovekove sredine. Svet je suočen sa nikada ozbiljnijim globalnim ekološkim problemima i pokušava da nađe izlaz iz ove krize. Problemi ekologije zahtevaju međunarodnu saradnju svih zemalja sveta. Globalni procesi koji su nastali tokom prošlih godina nosili su sa sobom pozitivne i negativne tendencije tj. javljali su se pozitivni i negativni procesi. U tim procesima, očuvanje čovekove sredine moralo bi imati veću ulogu i značaj u cilju opstanka čoveka. Iscrpljivanje resursa prirode i industrijalizacija su narušili ravnotežu između čoveka i prirode. Porastom zagađenja čovekove sredine ukazuje se na jedan globalni problem koji se manifestuje kroz proces zagađenja resursa prirode što je ujedno i globalni problem društva. Društvo se nalazi u opasnosti koja nastaje zbog narušavanja ekološke ravnoteže gde su sve veće posledice po čovekovu radnu delatnost. Ekološka kriza koja se ispolj
...
ava u narušavanju uravnoteženosti uslova i uticaja u čovekovoj sredini nastala je kao posledica čovekovog odnosa prema prirodi. Ekološka kriza se ispoljava u iscrpljivanju resursa prirode i zagađivanju čovekove sredine. Rezerve neobnovljivih prirodnih resursa su ograničene i ne postoje mogućnosti obnavljanja. Da bi se rešavali nagomilani problemi i ublažile posledice ekološke krize u svetu potrebne su globalne mere radi očuvanja čovekove sredine. Tražeći izlaz iz ekološke krize a uzimajući u obzir postojanje razlika između stanovnika sveta potrebno je razvijanje ekološke svesti, tim pre, što ovi ljudi koriste iste resurse prirode koji su im zajednički. .
Keywords:
globalization / ecological crisis / environment / pollution / natural resources / globalizacija / ekološka kriza / životna sredina / zagađenje / prirodni resursi
Source:
Ecologica, 2009, 16, 55, 536-540
Publisher:
Naučno-stručno društvo za zaštitu životne sredine Srbije - Ecologica, Beograd