Water activity Aw, value of raspberry dehydrofreezing
Vrednosti aktivnosti vode Aw pri dehidrofrizingu maline
Authors
Stevanović, Snežana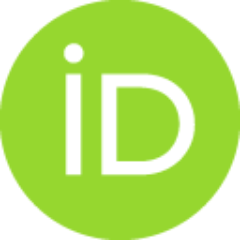 Janković, Miodrag
Article (Published version)

Abstract
Dehydrofreezing is a combination of two conventional operations: dehydration (drying) and freezing. Food treated using this method is frozen concentrated food. Usually the dry matter content increases twofild, threefold, or even more. The final product is in frozen condition and it is stored as such. The goal of drying-freezing process is to preserve the advantages of both these processes and diminish their disadvantages, as much as possible. Dehydrofreezing is a relatively new food preservation method and this paper analyzes its applications in case of sensitive raspberries, which have high water content (80-88%). When freezing is preceded by drying, a part of free water is removed from raspberries and they become concentrated, while water amount being crystalized during freezing is reduced. For thermodynamic potentials of biochemical changes, the activity of reacting molecules is more important than their actual content. From this point of view, it si more important to know water act
...
ivity Aw than the actual moisture, and therefore water activity was analyzed in the paper.
Dehidrofrizing je kombinacija dve konvencionalne operacije: dehidracije (sušenja) i smrzavanja. Na ovaj način tretirana hrana je stoga smrznuta koncentrisana hrana. Obično se sadržaj suve materije povećava dvostruko, trostruko ili višestruko. Finalni proizvod je u smrznutom stanju i tako se i skladišti. Cilj postupka sušenja-smrzavanja je zadržavanje prednosti oba ova postupka i umanjenje, koliko je to moguće, njihovih nedostataka. Dehidrofrizing je relativno nov postupak konzervisanja i u ovom radu analizirana je mogućnost njegove primene na osetljive plodove maline, koje karakteriše visok sadržaj vode (80-88%). Kada smrzavanju prethodi sušenje, odstrani se deo, pre svega slobodne vode iz plodova, oni postaju koncentrisani i manja je količina vode koja kristališe pri smrzavanju. Za termodinamičke potencijale biohemijskih promena značajnija je aktivnost molekula koji reaguju nego njihov stvarni sadržaj. Sa tog stanovišta, važnije je poznavati aktivnost vode Aw nego stvarnu vlažnost, te
...
je ona u radu i analizirana.
Keywords:
dehydrofreezing / water activity / freezing / drying / raspberry / dehidrofrizing / aktivnost vode / smrzavanje / sušenje / malina
Source:
Klimatizacija, grejanje, hlađenje, 2009, 38, 1, 47-50
Publisher:
Savez mašinskih i elektrotehničkih inženjera i tehničara Srbije (SMEITS), Beograd