Content and distribution of iron in a calcareous chernozem soil after long-term fertilization
Sadržaj i distribucija gvožđa u karbonatnom černozemu posle višegodišnjeg đubrenja
Authors
Žarković, Branka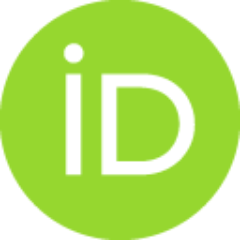 Blagojević, Srdjan
Article (Published version)

Abstract
The purpose of this investigation was to determine the effect of long-term application of mineral and organic fertilizers (beef manure and cornstalks) on the content and distribution of iron in a calcareous chernozem soil. For this purpose soil samples were taken from an experimental field of the Maize Research Institute in Zemun Polje (Belgrade). Contents of total and available iron were determined by atomic absorption spectrophotometry after preparation of the samples for the analysis. Basic agrochemical properties were determined by applying standard methods of soil analysis. Variants where manure was applied alone or in combination with cornstalks have significantly higher content of total iron in relation to the control. Increase of total iron in these variants could be noticed till the depth of 80 cm. The investigated experimental variants have relatively low content of available Fe. Application of organic fertilizers caused increases in available iron content in relation to the
...
unfertilized variant of the experiment. Results of correlation analysis indicate that none of the basic agrochemical properties has significant influence on the content of total iron. Statistically significant correlations were found between available iron on one hand and contents of humus and calcium carbonate on the other (r = 0,48 and r = -0,46, respectively). .
Cilj ovoga rada je bio utvrđivanje uticaja višegodišnje primene mineralnih i organskih đubriva (goveđi poluzgoreli stajnjak i kukuruzovina) na sadržaj i distribuciju gvožđa u karbonatnom černozemu. U tu svrhu uzeti su uzorci zemljišta sa jednog poljskog ogleda Instituta za kukuraz u Zemun Polju. Sadržaji ukupnog i pristupačnog gvožđa su određeni metodom atomske apsorpcione spektrofotometrije i to posle odgovarajuće pripreme uzoraka za analizu. Osnovne agrohemijske osobine su određene primenom standardnih metoda za analizu zemljišta. Rezultati su obrađeni statistički (analiza varijanse, test i korelaciona analiza). Vrednosti za sadržaj ukupnog gvožđa u uzorcima karbonatnog čemozema su u skladu sa podacima iz literature. Varijante ogleda gde je stajnjak primenjen sam i u kombinaciji sa kukuruzovinom imaju značajno veći sadržaj ukupnog gvožđa u odnosu na kontrolu. Povećanje ukupnog gvožđa kod ovih varijanti uočava se do dubine od 80 cm. Ispitivane varijante ogleda imaju relativno nizak sa
...
držaj pristupačnog Fe. Primena organskih đubriva je dovela do povećanja sadržaja pristupačnog gvožđa u odnosu na neđubrenu varijantu ogleda. Rezultati korelacione analize ukazuju da ni jedna od osnovnih agrohemijskih osobina nema značajnog uticaja na sadržaj ukupnog gvožđa. Utvrđene su statistički značajne korelacije između pristupačnog gvožđa s jedne strane i sadržaja humusa odnosno kalcijum-karbonata s druge strane (r = 0,48 odnosno -0,46). .
Keywords:
iron / chernozem / long-term fertilization
Source:
Zemljište i biljka, 2009, 58, 3, 181-188
Publisher:
Unija bioloških naučnih društava Jugoslavije, Beograd