The study of autochthonous lactic acid bacteria from white brined cheeses
Karakterizacija autohtonih bakterija mlečne kiseline izolovanih iz belih sireva u salamuri
Authors
Radulović, Zorica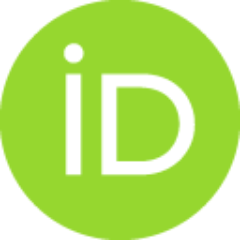 Radin, Dragoslava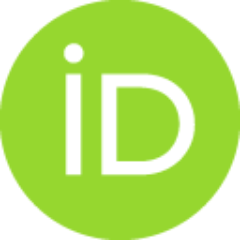 Barać, Miroljub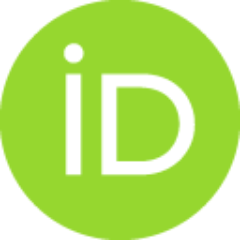 Djerovski, Jelena
Paunović, Dušanka
Obradović, Dragojlo
Article (Published version)

Abstract
White brined cheeses are made traditionally, without the addition of starter cultures and fermentation occurs as a result of lactic acid bacteria naturally present in milk. The aim of the study is to identify strains to be used as starter cultures in commercial cheese production. A total of 65 autochthonous lactic acid bacteria from 15 artisan cheeses were isolated and studied. All strains were tested for their Gram reaction, catalase test, acidification activity, growth ability with 20, 40, 60g NaCl/l, proteolytic ability to hydrolyze β-casein by SDS PAGE electrophoresis and biochemical identification with API 50CHL and API RAPID ID 32 Strep. Biochemical identification showed that mesophilic microflora was dominant and 47,7% of the isolates were classified as Lactococcus, 10,7% as Enterococcus, 35,4% as Lactobacillus and 3,1% as Leuconostoc. Dominant lactocci strain was Lactococcus lactis ssp. lactis (35,4%) but the presence of citrateutilizing bacteria Lactococcus lactis ssp. lactis
...
bv. diacetylactis, as aroma enhancer is significant. For lactobacilli dominant strain was Lactobacillus para. paracasei (21,5%). Isolated strains varied significantly in acid production, from very fast and good acid producers (some strains of Lactococcus lactis ssp. lactis reduced the pH lt 4.8), to very poor ones. All isolated lactic acid bacteria grew in 20 and 40g NaCl/L, while 25 isolates grew in 60g NaCl/L. Isolates showed different proteolytic ability to hydrolyze β-casein. Some of them very extensively degraded β-casein, the others demonstrated inferior activity. Screening important attributes of autochthonous lactic acid bacteria demonstrated that several bacterial strains are potentially useful as new starter cultures for industrial production of cheeses. .
Beli sirevi u salamuri se prave tradicionalnim postupkom, bez dodavanja starter kultura, pa se proces fermentacije odigrava pod uticajem bakterija mlečne kiseline koje su prirodno prisutne u mleku. Cilj ovog rada je pronalaženje sojeva bakterija mlečne kiseline, koji bi mogli da se primene kao starter kulture u komercijalnoj proizvodnji sireva. Iz 25 uzoraka sireva izolovano i okarakterisano je 65 izolata autohtonih bakterija mlečne kiseline. Za sve sojeve je ispitano: bojenje po Gramu, katalaza test, acidogena aktivnost, sposobnost rasta na 20, 40, 60g NaCl/l, proteolitička sposobnost razgradnje β-kazeina SDS PAGE elektroforezom i biohemijska identifikacija primenom API 50CHL i API RAPID ID 32 Strep. Biohemijskom identifikacijom je utvrđeno da je mezofilna mikroflora dominantna, a 47,7% izolata je identifikovano kao Lactococcus, 10,7% kao Enterococcus, 35,4% kao Lactobacillus i 3,1% Leuconostoc. Dominantne laktokoke su bile Lactococcus lactis ssp. lactis (35,4%), a, takođe, značajno j
...
e bilo prisustvo citrat pozitivnih bakterija Lactococcus lactis ssp. lactis bv. diacetylactis, kao producenata arome. Od laktobacila dominantni su bili sojevi Lactobacillus para. paracasei (21,5%). Izolovani sojevi su se značajno razlikovali u acidifikacionoj sposobnosti, od veoma brzih i dobrih producenata kiseline (neki sojevi Lactococcus lactis ssp. lactis su snižavali pH lt 4.8) do veoma slabih acidogena. Svi izolati bakterija mlečne kiseline su dobro rasli u prisustvu 20 i 40g NaCl/l, dok je 25 izolata raslo u prisustvu 60g NaCl/L. Izolati su pokazali različitu proteolitičku sposobnost hidrolize β-kazeina. Neki su veoma intezivno hidrolizovali β-kazein, dok su drugi bili potpuno inferiorni u pogledu ove sposobnosti. Ispitivanjem karakteristika koje su važne za starter kulture pokazalo se da među autohtonim bakterijama mlečne kiseline ima i bakterija koje bi mogle da se primene kao nove starter kulture u industrijskoj proizvodnji sireva. .
Keywords:
autochthonous lactic acid bacteria / white brined cheeses / starter culture / autohtone bakterije mlečne kiseline / beli sirevi u salamuri / starter culture
Source:
Hrana i ishrana, 2009, 50, 3-4, 37-41
Publisher:
Društvo za ishranu Srbije, Beograd