Detection and determination some heavy metals in water present in the water supply system of the Belgrade - conduit part Vidikovac on the basis of house water heater originated scale
Detekcija i određivanje nekih teških metala u vodi gradske vodovodne mreže naselja Vidikovac-Beograd preko izdvojenog kamenca iz vode
Authors
Rajković, Miloš
Stojanović, Mirjana D.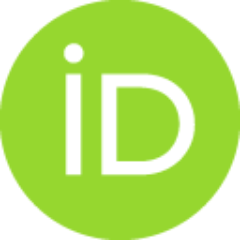 Lačnjevac, Časlav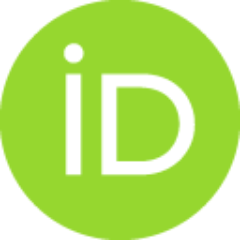 Tošković, Dragan V.
Stanojević, Dušan D.
Article (Published version)

Abstract
The aim of this paper is to analyze scale made from heating drinking water from Belgrade conduit part Vidikovac. The major component of fur (boiler scale) is calcium carbonate, but also there are some other alkali and alkaline (earth) metals (88.35 %) heavy metals (10.71 %), radioactive elements: uranium in concentration of 1,5 ppm or 0.0003 %. There are found in scale and according to that they are in drinking tap water. In test drinking water determined presence of some elements, witch if they are presence in higher concentration in drinking water could cause accumulation effect (for example Hg, Pb). There were detected some elements like Ni, As which haven't been found in arms of Belgrade conduit till now by this method. That shows domain of highly industrial production. For that propose was used for the first time method fractional extraction, was determined that uranium associated mostly with oxides: manganese and iron (74.34 %) totally 98.02 % for the present state potential acce
...
ssible to humans. This means that in drinking water are natural uranium and uranium in environment made by people. Analysis of scale, with all recognizing parameters of its becoming (flow water, temperature, etc.) is indirect method analyses drinking water quality, specially for low concentration harmful pollutants. .
Predmet ispitivanja u radu bio je kamenac nastao zagrevanjem vode za piće koja se nalazi u vodovodnoj mreži Beograda - dela grada Vidikovac. Analiza kamenca pokazala je da je njegov glavni sastojak kalcijum-karbonat, ali se, osim kalcijum-karbonata, u kamencu, a sami tim i u vodi za piće nalaze i drugi elementi, osim alkalnih i zemnoalkalnih metala (88,35%), i teški metali (10,71%), polumetali i radioaktivni elementi - uran u koncentraciji od 1,50 ppm (ili 0,0003%). U ispitivanoj vodi za piće utvrđeno je prisustvo nekih elemenata, čije prisustvo u vodi u većoj količini nije poželjno, jer imaju kumulativno dejstvo (npr. Hg, Pb), ali i nekih elemenata koji do sada, ovom metodom, nisu nađeni u granama beogradskog vodovoda, kao što su Ni i As, što ukazuje da se radi o područjima gde je razvijena industrijska proizvodnja. Metodom frakcione ekstrakcije, koja se prvi put korišćena u ove svrhe, utvrđeno je da je uran najviše vezan za okside gvožđa i mangana (74,34%) što u ukupnoj vrednosti od
...
98,02% predstavlja oblik koji je potencijalno pristupačan ljudskom organizmu. To znači da se u vodi za piće nalazi i prirodni uran ali i uran koji je antropogenim putem došao u životnu sredinu. Analiza kamenca, uz poznavanje svih parametara nastanka kamenca (protok vode, temperatura i dr.), predstavlja posrednu metodu analize kvaliteta vode za piće, posebno za polutante niskih sadržaja štetnih za ljudski organizam.
Keywords:
drinking water / scale / uranium / heavy metals / fractional extraction method / voda za piće / kamenac / uran / teški metali / metoda frakcione ekstrakcije
Source:
Zaštita materijala, 2009, 50, 1, 35-44
Publisher:
Inženjersko društvo za koroziju, Beograd