Spider mites (Tetranychoidea) pests of greenhouses
Grinje paučinari (Tetranychoidea) - štetočine u zaštićenom prostoru
Authors
Petanović, Radmila
Vidović, Biljana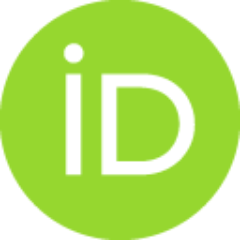 Article (Published version)

Abstract
Mites are among the most important arthropods in greenhouses, both as pests causing economic injury to greenhouse crops and natural enemies used in the biological control of pest insects and mites in greenhouses. Spider mites (Tetranychidae) are among the most important pests on many greenhouse plants. False spider mites (Tenuipalpidae, which are related to spider mites, sometimes also become pests on greenhouse plants, especially ornamentals. Several species of tarsonemids (Tarsonemidae) and eriophyoid mites (Eriophyidae) injure both, vegetable crops and ornamental plants. Acarid mites (Acaridae) of the genus Rhyzoglyphus damages the bulbs of flowers. Most important pests among them Tetranychus urticae (Koch), Tetranychus cinnabarinus (Boisduval), Polyphagotarsonemus latus (Banks), Phytonemus pallidus (Banks), Aculops lycopersici (Tryon) and Rhyzoglyphus spp. are distributed in Serbia too. In this paper, besides the most important pests among spider mites sensu lato (Tetranychoidea) a
...
nd their control, especially by biological methods, other species distributed in greenhouses all over the world, but not yet in Serbia are also emphasized. Among them, the most important is an invasive spider mite species of South American origin Tetranychus evansi Baker and Pritchard. This species was recorded in Europe at the beginning of the last decade and is considered as damaging pest of tomatoes and other solanaceous crops.
Grinje se smatraju jednom od najznačajnijih grupa zglavkara u zaštićenom prostoru, bilo da se razmatraju kao vrste koje nanose štete usevima, bilo kao prirodni neprijatelji koji se koriste za biološku kontrolu štetnih insekata i grinja. Među fitofagnim vrstama, koje imaju status štetočina, ističu se vrste iz familija Tetranychidae, Tenuipalpidae, Tarsonemidae, Eriophyidae i Acaridae. Sve među njima, istaknute kao najznačajnije štetočine: Tetranychus urticae (Koch), Tetranychus cinnabarinus (Boisduval), Polyphagotarsonemus latus (Banks), Phytonemus pallidus (Banks), Aculops lycopersici (Tryon) i vrste roda Rhyzoglyphus su rasprostranjene i u Srbiji. U radu su, pored najvažnijih štetočina među paučinarima sensu lato (Tetranychoidea) i mera njihove kontrole, posebno biološkim metodama, istaknute i neke vrste ove grupe koje su rasprostranjene u svetu u zaštićenom prostoru. Kod nas ih još nema, ali predstavljaju pretnju proizvodnji u slučaju da budu slučajno introdukovane. Tu posebno treba
...
istaći invazivnu južno-američku vrstu Tetranychus evansi Baker and Pritchard, koja se početkom ove decenije pojavila u Evropi i već nanela značajne štete proizvodnji paradajza.
Keywords:
greenhouse / spider mites / false spider mites / predatory mites / zaštićen prostor / štetne grinje / paučinari / pljosnate grinje / predatorske grinje
Source:
Biljni lekar, 2009, 37, 5, 553-562
Publisher:
Univerzitet u Novom Sadu - Poljoprivredni fakultet - Departman za zaštitu bilja i životne sredine "dr Pavla Vukasovića", Novi Sad