Plant viruses in glasshouses
Biljni virusi u zaštićenom prostoru
Authors
Krstić, Branka
Bulajić, Aleksandra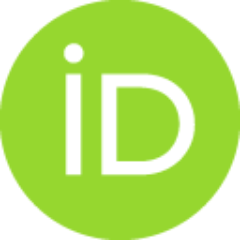 Article (Published version)

Abstract
Viruses are of great concern to greenhouse vegetable and ornamental production because they can cause substantial economic losses. There are many viruses known to infect greenhouse crops, including many that are transmitted by insects, which increase difficulties in management. Fortunately, most viruses do not cause problems on a given crop, but on the other hand, a few common viruses that cause significant losses have an extremely wide host range, often including many vegetables, weeds and even ornamentals. Although viruses usually produce obvious, distinctive symptoms, some virus symptoms resemble those of other diseases and disorders making necessary positive identification by a plant diagnostic laboratory. Early detection of viral diseases is essential to prevent or minimize the introduction, establishment and spread of such damaging viral diseases and potential crop losses in greenhouses. Once the identity of the virus is confirmed, specific control measures must be implemented im
...
mediately. The main control strategies include measures directed to prevent both virus source and vector introduction into production areas and to control vector population by many different control and elimination actions, including chemical treatments.
Virusi imaju veliki uticaj na proizvodnju povrća i ukrasnih biljaka u zaštićenom prostoru, jer izazivaju oboljenja koja imaju za posledicu značajne ekonomske štete. Veliki broj virusa je infektivan za biljne vrste koje se gaje u zaštićenom prostoru. Među njima, mnogi virusi se prenose insektima, čime je otežana kontrola oboljenja koje izazivaju. Većina virusa koji mogu da zaraze određenu biljnu vrstu ne prouzrokuje značajna oboljenja, ali sa druge strane, nekoliko uobičajenih virusa koji se javljaju u zaštićenom prostoru i koji izazivaju značajne ekonomske gubitke, imaju širok krug domaćina, koji često uključuje mnogobrojne povrtarske biljke, korove i ukrasne biljke. Mada virusi obično prouzrokuju očigledne i izražene simptome, ponekad simptomi izazvani virusima podsećaju na simptome izazvane abiotskim činiocima ili drugim patogenima. Dijagnoza na osnovu simptoma veoma je teška i nepouzdana, zato što su simptomi raznovrsni i značajno variraju u zavisnosti od mnogih faktora, te je zbog
...
toga potrebna identifikacija virusa prouzrokovača laboratorijskim analizama. Rana detekcija i identifikacija omogućavaju pravovremenu primenu niza specifičnih mera suzbijanja. Osnovne strategije kontrole podrazumevaju mere sprečavanja unošenja zaraženog ili vektorima infestiranog biljnog materijala u zaštićen prostor i mere kojima se sprečava ili usporava sekundarno širenje virusa, uključujući i hemijsku kontrolu populacije vektora.
Keywords:
glasshouses / viruses / importance / epidemiology / symptoms / control / usevi u zaštićenom prostoru / virusi / značaj / epidemiologija / simptomi / suzbijanje
Source:
Biljni lekar, 2009, 37, 5, 493-512
Publisher:
Univerzitet u Novom Sadu - Poljoprivredni fakultet - Departman za zaštitu bilja i životne sredine "dr Pavla Vukasovića", Novi Sad