Growth of ganoderma lucidum and lentinus edodes on media supplemented with Zn(II) complex with ligand 2,6-diacetylpiridine bis(selenosemicarbazone)
Porast gljiva ganoderma lucidum i lentinus edodes na supstratu obogaćenom kompleksom Zn(II) sa ligandom 2,6-diacetilpiridin bis(selenosemicarbazon)
Authors
Savić, Milena
Petrović, Jelena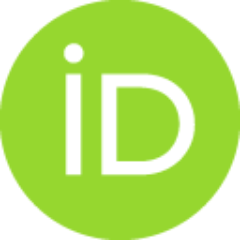 Klaus, Anita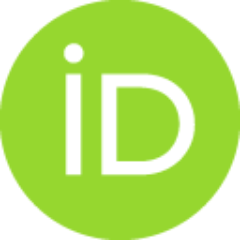 Rajković, Miloš
Filipović, Nenad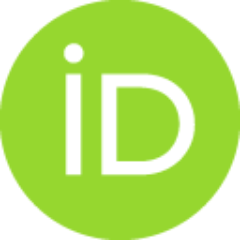 Antić-Mladenović, Svetlana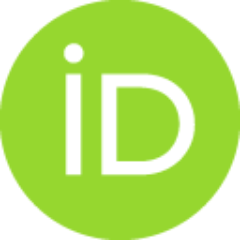 Nikšić, Miomir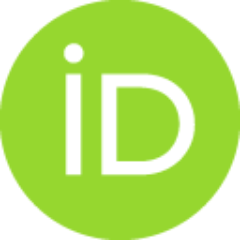 Article (Published version)

Abstract
Selenium is an essential nutrient, needed in the diet on a daily basis, but only in very small amounts (50 micrograms or less). Selenium helps prevent oxidative stress by working together with a group of nutrients that prevent oxygen molecules from becoming too reactive. It is a critical mineral for maintaining proper function of the thyroid gland. Selenium is incorporated at the active site of many proteins, including glutathione peroxides, which is particularly important for cancer protection. In this experiment, selenium has been studied for its effects on fungal growth and development in order to improve the pharmacological qualities of the industrial mushrooms. The growth of mycelia and fruit body formation of different medicinal mushroom strains of Lentinus edodes and Ganoderma lucidum over the wide range of concentrations and organic form of selenium were examined. Vegetative growths of mycelium were measured as colony diam in pure cultures supplemented with organic selenium fro
...
m new synthetic compound Zn(II) complex with ligand 2,6-diacetylpyridine bis(selenosemicarbazone) (H2dapsesc)- [Zn(dapsesc)] in concentrations of 1, 10, 15, 20, 25, 30 and 50 μg/ml. Organic supplements were prepared with 5 ml of dimethyl sulfoxide, DMSO to dissolve it. For comparation, experiment was also performed with DMSO and ligand H2dapsesc. Compounds showed moderate activity, the complex being more active than the ligand and dissolver. Organic selenium in concentration 1-50 μg/ml did not significantly influence the growth of mycelia on agar base media. Media supplemented with different concentrations of Se complex showed different level of toxicity according to the different strains and species. Mycelia of both strains of L.edodes showed heatlthy growth at 10 μg/ml, while this concentration for G. lucidum G.L.-I strain was 1μg/ml. The most inhibiting concentration for L. edodes L31 was 25μg/ml, and for L. edodes L37 and G.lucidum G.L.-I 30μg/ml. Not any of tested concentrations inhibited mycelial growth by 50%. Control and complex-treated colonies both grew healthy. No toxic effect on mushroom species at any of trested concentrations of comlex. .
Selen je esencijalni nutrijent neophodan u svakodnevnoj ishrani, u malim količinama (svega oko 50 mikrograma). Selen u kombinaciji sa drugim nutrijentima pomaže u prevenciji oksidativnog stresa sprečavajući da molekuli kiseonika postanu suviše reaktivni. Selen je neophodan za normalnu funkciju tiroidne žlezde. U proteinima je inkorporiran kao aktivan deo, uključujući glutation-peroksidazu, što je značajno u prevenciji raka. Predmet istraživanja je ispitivanje uticaja selena na porast i razvoj gljiva, radi obogaćenja industrijskih jestivih gljiva - pečuraka. Ispitivan je uticaj većeg broja različitih koncentracija organskih jedinjenja selena na porast medicinski značajne gljive Lentinus edodes i Ganodrerma lucidum.Ispitivanje je obavljeno na sladnom agaru i porast micelijuma praćen je merenjem prečnika kolonije čiste kulture obogaćene selenom iz novosintetizovanog kompleksnog jedinjenja Zn(II) sa ligandom 2,6-diacetilpiridin bis(selenosemicarbazon) (H2dapsesc)- [Zn(dapsesc)] koncentraci
...
je 1, 10, 15, 20, 25, 30 and 50 μg/ml. Organski suplement je pripremljen rastvaranjem u 5 ml dimetil sulfoksida, DMSO. Zbog poređenja rezultata, obavljeno je i ispitivanje uticaja DMSO i liganda na porast micelijuma. Kompleks je pokazao bolji uticaj na porast micelijuma od liganda i rastvarača. Organski kompleks koncentracije 1-50 μg/ml nije značajno uticao na porast micelijuma. Rezultati su varirali u zavisnosti od koncentracije dodavanog jedinjenja i soja ispitivane gljive. Najbolji porast gljive L.edodes primećen je pri koncentraciji 10 μg/ml, dok je ova koncentracija za G.lucidum iznosila 1 μg/ml. Koncentracija koja je najviše inhibirala porast soja L.edodes L31 iznosi 25 μg/ml, dok su najnepovoljnije koncentracije za soj L.edodes L31 i G.lucidum 30 μg/ml. Nijedna od ispitivanih koncentracija nije inhibirala porast gljive 50%. Kontrolne i kolonije sa dodatkom selena su obe rasle normalno. Toksičnog efekta na sojeve nije bilo. .
Keywords:
lentinus edodes / ganoderma lucidum / selenium / [Zn(dapsesc)] / DMSO / H2dapsesc / lentinus edodes / ganoderma lucidum / [Zn(dapsesc)] / DMSO / H2dapsesc
Source:
Hrana i ishrana, 2008, 49, 1-4, 40-44
Publisher:
Društvo za ishranu Srbije, Beograd