Determination of crystalline structure of calcium carbonate obtained from drinking water
Određivanje kristalne strukture kalcijum-karbonata dobijenog iz vode za piće
Autori
Rajković, Miloš
Lačnjevac, Uroš Č.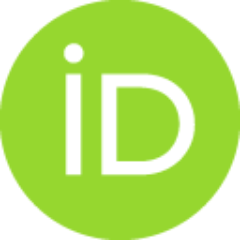 Baščarević, Zvezdana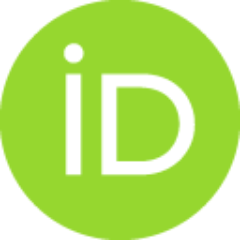 Rajković, Teodora M.
Tošković, Dragan V.
Stanojević, Dušan D.
Članak u časopisu (Objavljena verzija)

Apstrakt
Sample of scale which taken from house boiler is examined. This scale is made by warming drinking water from water-supply system of the -city of Belgrade - New Belgrade. Examinations on atomic absorption spectrophotometer (AAS) showed that there was mostly calcium, like CaO, for 48.90 % of mass which means calculated on contents CaCO3 takes 87.32 % of mass. Research on diffraction meter showed that scale is composed of CaCO3 (in % of mass) (85.25%), MgCO3 (11.05%), FeCO3 (1.90%) and MnCO3 (1.80%). It was also proved that scale is mixture of 66.92 % Mg calcite and 33.07 % aragonite. This structure is result of fact that Mg calcite and aragonite are become in quiet conditions of sedimentation of half shut skin-deep water surrounding on temperature between 60 and 100°C (nearest about 80°C) and low pressure.
Ispitivan je uzorak kamenca koji je uzet sa kućnog bojlera nastao zagrevanjem vode za piće koja se nalazi u vodovodnoj mreži grada Beograda - Novi Beograd (blokovi). Ispitivanja na atomskom apsorpcionom spektrofotometru ukazala su da se nalazi dominantno kalcijum, kao CaO i to 48,90%, što preračunato na sadržaj CaCO3 iznosi 87,32%. Snimanja na difraktometru ukazala su da se kamenac sastoji od CaCO3 (85,25%), MgCO3 (11,05%), FeCO3 (1,90%) i MnCO3 (1,80%). Takođe je dokazano da je kamenac mešavina koja se sastoji od 66,92 % kalcita i 33,07% aragonita. Ovakav sastav posledica je činjenice da su kalcit i aragonit nastali u mirnijim uslovima sedimentacije u poluzatvorenoj plitkovodnoj sredini na temperaturi između 60 i 100°C (najbliže oko 80°C) i pri niskom pritisku.
Ključne reči:
drinking water / scale / scanning electron microscope (SEM) / X-ray diffraction analysis / atomic absorption spectrophotometer (AAS) / voda za piće / kamenac / skenirajući elektronski mikroskop / rendgenska difrakciona analiza / atomski apsorpcioni spektrofotometar (AAS)
Izvor:
Zaštita materijala, 2008, 49, 2, 43-50
Izdavač:
Inženjersko društvo za koroziju, Beograd
Finansiranje / projekti: