Effect of UV treatment, vinegar and citric acid on removal pathogen bacteria from fruit and vegetables
Uticaj UV tretmana, sirćeta i limunske kiseline na odstranjivanje patogenih bakterija sa voća i povrća
Authors
Kljujev, Igor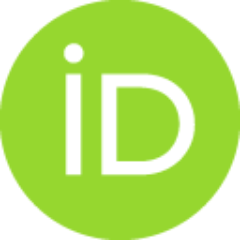 Raičević, Vera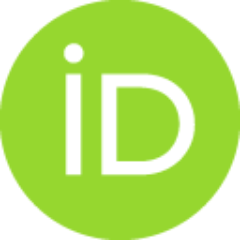 Article (Published version)

Abstract
Contamination of fruits and vegetables can arise as a result of presence of microorganisms as bacteria, viruses and parasites. Pathogenic bacteria often found on vegetables and fruits are: Salmonella spp., Shigella spp., Escherichia coli, E. coli O157:H7, Campylobacter sp., Listeria monocytogenes, Clostridium botulinum, Bacillus cereus. Microbial contamination depends on different factors including soil conditions, water for irrigation, organic fertilisers, harvesting or post harvest treatment. Several types' of decontamination treatment are known to be partially effective in removing disease-causing organisms from the surface of whole and cut raw fruits and vegetables or from contact surfaces during han­dling. Disinfection methods include chlorine, organic acid, ozone, UV light. Several vegetable and fruit species were tested for decontamination. The crop contamination was done by keeping lettuce, tomato and apple fruit in artificially contaminated water. Decontamination procedure inc
...
luded disinfection by UV and different organic solutions included: vine vinegar, apple vinegar, vinegar and citric acid. The number of E. coli and Salmonella sp. on the surface of vegetable species was determined by using Petri-film method (3M, USA). The biggest effect of decontamination which resulted in the smallest number of bacteria was obtained after 30 min. of lettuce exposure to citric acid. Microbiological results indirectly pointed out on potential risk of using contaminated water for irrigation of crops. These data also demonstrated that some organic solution, as citric acid or vinegar, could be efficient in disinfection of contaminated fruits or vegetable. .
Kontaminacija voća i povrća može se pojaviti kao rezultat prisustva mikroorganizama kao što su bakterije, virusi i paraziti. Patogene bakterije koje su često prisutne na povrću i voću su: Salmonella spp., Shigella spp., Escherichia coli, E. coli O157:H7, Campylobacter sp., Listeria monocytogenes, Clostridium botulinum, Bacillus cereus. Mikrobna kontaminacija zavisi od različitih faktora koji uključuju zemljišne uslove, vodu za navodnjavanje, organska đubriva, žetvu ili posle žetvene manipulacije. Poznato je nekoliko tipova dekontaminacije koji su delimično efikasni u odstranjivanju patogenih mikroorganizama sa površine celog ili sečenog svežeg voća i povrća. Metode dezinfekcije uključuju tretmane sa hlorom, organskim kiselinama, ozonom, UV zracima. Nekoliko vrsta povrća i voća je testirano na mogućnost dekontaminacije. Kontaminacija biljaka je izvedena držanjem lista zelene salate, ploda paradajza i ploda jabuke u veštački kontaminiranoj vodi. Postupak dekontaminacije se sastojao u dez
...
infekciji UV zracima i primeni različitih vrsta rastvora kao što su: vinsko sirće, jabukovo sirće, rastvor sirćetne kiseline i limunska kiselina. Brojnost E. coli i Salmonella sp. na površini vrsta povrća i voća je odreden Petri-film metodom (3M, USA). Najveći efekat dekontaminacije, koji je rezultirao prisustvom najmanjeg broja bakterija je dobijen posle tridesetominutnog tretmana lista zelene salate sa limunskom kiselinom. Ovi rezultati ukazuju na potencijalni rizik ako se koristi kontaminirana voda za navodnjavanje useva. Takođe, ovi podaci pokazuju da neka jedinjenja, kao što su rastvor limunske kiseline ili sirće, mogu biti delotvorni u dezinfekciji kontominiranog voća i povrća sa patogenim bakterijama. .
Keywords:
Escherichia coli / Salmonella / vinegar / UV / citric acid / lettuce / tomato / apple
Source:
Zemljište i biljka, 2008, 57, 3, 139-146
Publisher:
Unija bioloških naučnih društava Jugoslavije, Beograd