Ordinal scale and its application in classification analysis
Kvantifikacija ordinalne skale i njena primena u analizi grupisanja
Authors
Maletić, Radojka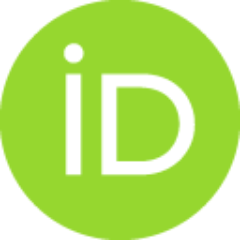 Article (Published version)

Abstract
The application of the classification analysis on the set of nonquantitative indicators expressed as an ordinal scale is possible with additional transformations on the scale in sense that a (sensible( numerical mark must be attached to each category (gradation) of nonquantitative indicators. The possibility for the quantification of ordinal indicators is based on the fact that, in the frame of certain assignment (problem),a set of hidden values, directly immeasurable, but rely existing variables, corresponds to the gradation of an ordinal indicator. So, a number, regarded as a gradation of an ordinal indicator represents a general value for the set of values of immeasurable indicators typical for observed objects, and correspond to the given gradation of the ordinal indicator in question. In order to be used in the numbering procedure, the set of numerical marks must satisfy previously defined demands.
Svakoj jedinici posmatranja na ordinalnoj skali pripisuje se sopstveni simbol u takvom obliku što blagovremeno ustanovljeni poredak simbola odgovara redosledu jedinica posmatranja. Na primer, ocena konformacije (stepen prekrivenosti masnim tkivom i nedostatak koji umanjuje vrednost i kvalitet mesa) gradirana je u pet ocena: odličan-ocena 5, vrlo dobar- 4 dobar- 3, slaba -2 i loša - 1 ili slovima A, B, C, D i E. Otuda ordinalna skala ima svoja specifična svojstva (na njoj je dopustiva samo monotona transformacija), te je mnogi istraživači kad god to ne moraju i ne koriste jer ako ne uvedu dopunske transformacije u odnosu na nju, tada na primer ni aritmetička operacija nema smisla. Nije teško pokazati da ako se oslonimo samo na svojstva skale onda bi jedino dopuštena statistika bila definisanje članova varijacionog reda. Iz tih razloga a zbog značaja ordinalne skale za agrarna istraživanja cilj ovog rada bio je da definiše problem kvantifikacije iste, kako bi se stvorili uslovi primene m
...
etode analize grupisanja na skupu ordinalnih indikatora.
Keywords:
ordinal scale / quantification / analysis of classification / ordinalna skala / kvantifikacija / analiza grupisanja
Source:
Statistička revija, 1999, 48, 1-4, 53-59
Publisher:
Statističko društvo Srbije, Beograd