Influence of long-term fertilization on the nickel content of calcareous chernozem soil
Authors
Žarković, Branka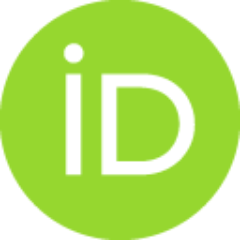 Blagojević, S.
article (publishedVersion)

Abstract
The purpose of this investigation was to determine the effect of long-term application of mineral and organic fertilizers (beef manure and cornstalks) on the content of nickel (total and available) in a calcareous chernozem soil. For this purpose soil samples were taken from an experimental field of the Maize Research Institute in Belgrade. Total and available (DTPA-extractable) nickel were determined by atomic absorption spectrophotometry. It was found that fertilization did not have statistically significant effect on the content of total nickel. However, the content of available nickel increased significantly in the experimental variants where organic fertilizers had been applied. It can be concluded that the investigated fertilization systems did not cause pollution of the calcareous chernozem soil with nickel. Correlation coefficients between Ni content in the soil and some important agrochemical properties of the investigated samples are presented in this paper. Positive and sign
...
ificant correlations exist between the content of available Ni and the following soil properties: organic matter, available phosphorus and potassium. Highest correlation coefficient (0.71) was obtained for organic matter content.
Source:
Agrochimica, 2007, 51, 6, 338-345