Mapping of quarantine, invasive and economically damaging weeds in Serbia and their control
Kartiranje karantinskih, invazivnih i ekonomski štetnih korova na području Srbije sa predlogom mera suzbijanja
Authors
Stefanović, Lidija
Vrbničanin, Sava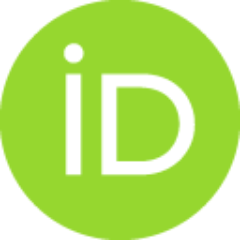 Malidža, Goran
Elezović, Ibrahim
Stanković-Kalezić, Radmila
Marisavljević, Dragana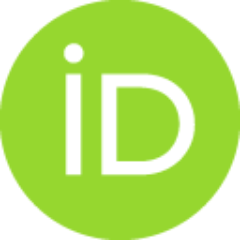 Jovanović-Radovanov, Katarina
article (publishedVersion)

Abstract
The composition of weed flora of a certain habitat changes with climatic changes, soil type, altitude and its susceptible to seasonal fluctuations was given. Mapping of weeds belonging to a particular region provides an exact insight into the spatial distribution of certain weed species. Determining the distribution and distribution intensity of dominant weed species with respect to various regions would offer the opportunity to establish the incidence of new, invasive, resistant and especially economically important weeds. In this way, both the formation of quarantine regions and application of control measures would be much easier. Mapping is the most safe way to select and organize control measures.
U radu su prikazane aktivnosti jednogodišnjeg rada na istoimenom projektu. Kartira se 25 vrsta iz kategorije karantinskih, ekonomski štetnih i invazivnih (autohtonih, alohtonih) korova, u svim tipovima useva (okopavine, strna žita, višegodišnji krmni usevi, višegodišnji zasadi) i na nepoljoprivrednim površinama. Snimanje prisustva i kvantitativne zastupljenosti ciljane grupe korova na terenu se sprovodi dva puta u toku vegetacije, po kalendaru koji prati dinamiku razvoja useva. Prva ocena se radi u početnoj, a druga u fazi zrelosti useva. Unošenje podataka u bazu softvera, koji je napravljen za ove potrebe po principu globalnog informacionog sistema, je u toku. Po završetku ovog projekta, na osnovu kompletirane baze podataka, biće urađene UTM karte (Univerzalna Transverzna Mercatorova projekcija zemljinog elipsoida), razmera 10x10 km, na kojima će biti prikazana distribucija i kvantitativna zastupljenost ciljane grupe korova. Karte distiribucije korovskih vrsta koje se kartiraju, po za
...
vršetku projekta biće stavljene na uvid javnosti (putem Web sajta resornog Ministarstva. Ovim projektom se, takođe, planira izrada priručnika sa biološkim osobinama kartiranih korovskih vrsta, karte njihovih distribucija u Srbiji i predlog mera za njihovo suzbijanje u različitim usevima i na nepoljoprivrednim površinama.
Keywords:
Serbia / weeds / mapping / UTM karte / korovi / kartiranje
Source:
Biljni lekar, 2006, 34, 3, 195-203
Publisher:
Univerzitet u Novom Sadu - Poljoprivredni fakultet - Departman za zaštitu bilja i životne sredine "dr Pavla Vukasovića", Novi Sad