Financing of Serbian agrarian economy in transition conditions
Finansiranje agroprivrede Srbije u uslovima tranzicije
Authors
Vasiljević, Zorica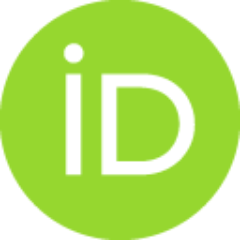 Zakić, Vladimir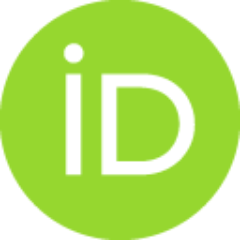 Article (Published version)

Abstract
If we look back to the previous half century of agrarian economy development in Serbia, it could be concluded that financing problem of its reproduction has represented neuralgic point in almost whole mentioned period. Having in mind importance of capital and financing for structural adjustment of Serbian agrarian economy, particularly in transition period, in this paper there have been analyzed the basic financing forms and problems facing the agrarian economy subjects in this domain. First of all there are stressed the following three issues: low accumulative and reproductive ability of the subjects in agrarian economy resulting in small ability for self-financing, disequilibria between requirements and availability of credits for agrarian economy as well as unfavorable crediting condition, availability of specific instruments for agrarian economy crediting that are adapted to the specific characteristics of this economic activity and finally insufficient development and (non)functio
...
ning of financial market because of what the new financing forms have not been jet fully utilized. In the paper there are given the proposals of concrete measures, which could contribute to an improvement of the existing situation in this domain.
Ukoliko se napravi osvrt na proteklih pola veka razvoja agroprivrede u Srbiji, može se zaključiti da je pitanje finansiranja njene reprodukcije predstavljalo neuralgičnu tačku gotovo u čitavom posmatranom periodu. Imajući u vidu značaj kapitala i finansiranja za strukturno prilagođavanje agrarne privrede u Srbiji posebno u uslovima tranzicije, u radu su analizirani osnovni oblici finansiranja i problemi sa kojima se u ovom domenu suočavaju agroprivredni subjekti. Tu su pre svega istaknuta sledeća tri problema: niska akumulativna i reproduktivna sposobnost agroprivrednih subjekata što uslovljava malu mogućnost za samofinansiranje, nesrazmera između potreba i raspoloživosti bankarskih kredita za agroprivredu i nepovoljni uslovi kreditiranja, raspoloživost posebnih instrumenata za kreditiranje agrara prilagođenih specifičnostima ove privredne grane i najzad nerazvijenost i (ne)funkcionisanje finansijskog tržišta usled čega se još uvek nedovoljno koriste novi oblici finansiranja. U radu su
...
izneti predlozi konkretnih mera koje bi mogle da doprinesu poboljšanju tekućeg stanja u ovom domenu.
Keywords:
agrarian economy / financing / credit / financial markets / commodity notes / Serbia / transition / agrarna privreda / finansiranje / kredit / finansijska tržišta / robni zapisi / Srbija / tranzicija
Source:
Ekonomski vidici, 2006, 11, 2, 341-352
Publisher:
Društvo ekonomista Beograda, Beograd