Trichoderma spp. from Pine Bark and Pine Bark Extracts: Potent Biocontrol Agents against Botryosphaeriaceae
Authors
Karličić, Vera
Zlatković, Milica
Jovičić-Petrović, Jelena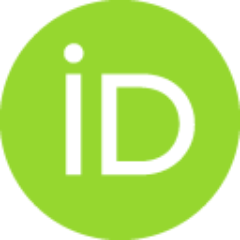 Nikolić, Milan P.
Orlović, Saša
Raičević, Vera
Article (Published version)

Abstract
Pinus sylvestris bark represents a rich source of active compounds with antifungal, antibacterial, and antioxidant properties. The current study aimed to evaluate the antifungal potential of P. sylvestris bark against Botryosphaeria dothidea, Dothiorella sarmentorum, and Neofusicoccum parvum (Botryosphaeriaceae) through its chemical (water extracts) and biological (Trichoderma spp. isolated from the bark) components. The water bark extracts were prepared at two temperatures (80 and 120 °C) and pH regimes (7 and 9). The presence of bark extracts (30%) caused inhibition of mycelial growth of B. dothidea and D. sarmentorum for 39 to 44% and 53 to 60%, respectively. Moreover, we studied the antagonistic effect of three Trichoderma isolates originating from the pine bark. Trichoderma spp. reduced growth of B. dothidea by 67%–85%, D. sarmentorum by 63%–75% and N. parvum by 55%–62%. Microscopic examination confirmed typical mycoparasitism manifestations (coiling, parallel growth, hook-like st
...
ructures). The isolates produced cellulase, β-glucosidase and N-acetyl-β-glucosaminidase. The volatile blend detected the emission of several volatile compounds with antimicrobial activity, including nonanoic acid, cubenene, cis-α-bergamotene, hexanedioic acid, and verticillol. The present study confirmed in vitro potential of P. sylvestris bark extracts and Trichoderma spp. against the Botryosphaeriaceae. The study is an important step towards the use of environmentally friendly methods of Botryosphaeriaceae disease control.
Keywords:
Botryosphaeriaceae / biocontrol / pine bark extracts / Trichoderma citrinoviride / VOCs / lytic enzymes
Source:
Forests, 2021, 12, 12, 1731-
Funding / projects: