Generation mean analysis of yield components and yield in tomato (lycopersicon esculentum mill.)
Authors
Zdravković, Jasmina
Pavlović, Nenad V.
Girek, Zdenka
Brdar-Jokanović, Milka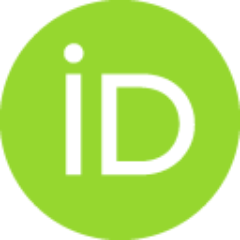 Savić, Dubravka
Zdravković, Milan
Cvikić, Dejan
Article (Published version)

Abstract
Tomato yield depends on two components viz., fruit weight and number of fruit per flower branch. These traits are quantitative and therefore influenced by multiple genes. The objective of this study was to estimate the main gene effects ( additive, dominant and digenic epistasis) and to determine the mode of inheritance for yield components and yield in three tomato cross combinations by generation mean analysis. The trial included genotypes differing in morphology and yield: line DAT, cultivar SP-109 and local population KGZ. The analyzed genotypes belong to tomato germplasm collection of the Institute for Vegetable Crops, Smederevska Palanka, Serbia. Six families per hybrid, including parents, have been tested. Besides, the additive and dominance gene effects, non-allelic gene interactions have been detected for yield components and yield. Duplicate type of epistasis was confirmed for fruit weight and yield in all cases characterized by significant dominance and dominance/dominance e
...
ffects, which diminishes the effect of dominant genes and makes breeding for yield increase more difficult. Therefore, number of fruits per flower branch increase would be the most efficient strategy for increasing tomato yielding ability.
Source:
Pakistan Journal of Botany, 2011, 43, 3, 1575-1580
Publisher:
Pakistan Botanical Soc, Karachi